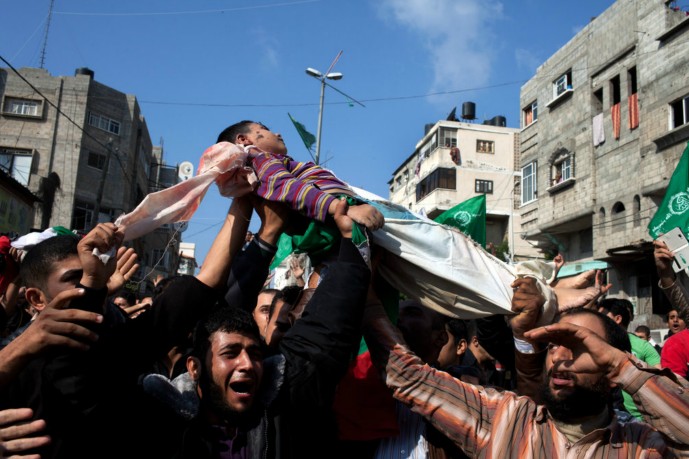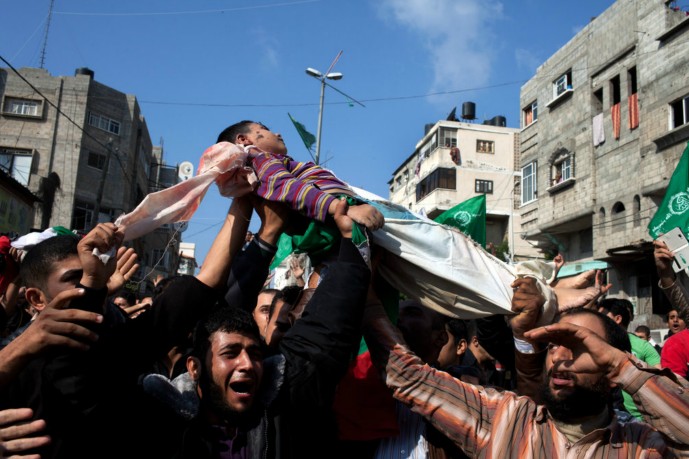 Human Rights Watch accused Friday zionist Israel of violating the laws of war when it killed 12 civilians in an airstrike during its recent aggression on Gaza strip.
"An "Israeli" airstrike that killed 12 civilians – the largest number of civilians killed in a single attack during the Gaza fighting in November – was a clear violation of the laws of war," HRW said.
On November 18, 2012, "Israeli" forces dropped what appears to have been a large aerial bomb on the three-story home of the Dalu family in Gaza City, martyring 10 members of the household – one man, five women, and four children. A young man and an elderly woman of the Muzannar family next door were also martyred.
At first, zionist Israel claimed that it was targeting a senior Hamas official. However, the man, "Israel" was targeting was a low-ranking police officer.
"Attacks in which the expected civilian loss exceeds the anticipated military gain are serious violations of the laws of war," the group said, and added "the onus is on "Israel" to explain why it bombed a home full of civilians killing 12 people."
The sole survivor of the attack, 16-year-old Nasser Saluha, the brother of one of the victims, Samah al-Dalu, told Human Rights Watch that he had gone to the house to play with the other children and they were about to eat lunch in an upstairs room when the house was struck without any warning:
My sister was bringing the food for lunch and we were about to start. I thought that something hit the house strongly. I didn't hear anything. I felt a shock and pressure and something was pulling me into the ground. I found myself lying on my back with dust and sand all over my body. I managed to get out of the rubble and run into the street. I felt pain in my leg; my whole body was cut up and needed stiches.
"Israel needs to explain why it bombed this house filled with civilians," Fred Abrahams said. "Anyone who violated the law should be appropriately punished."