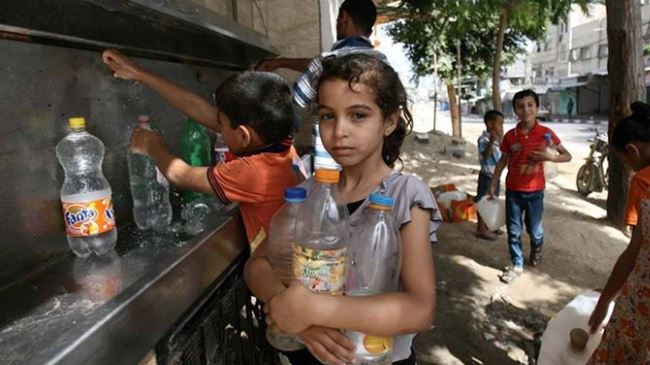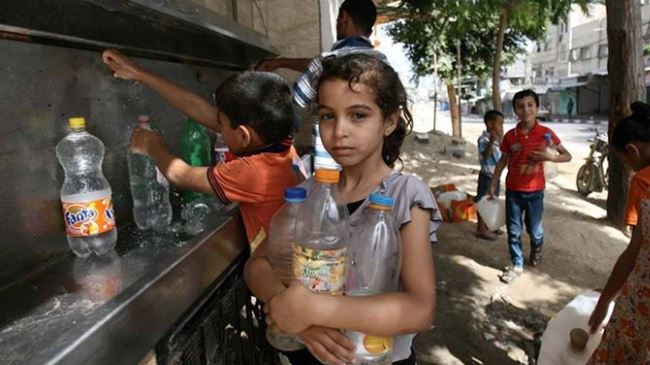 A humanitarian crisis is looming in the war-ravaged Gaza Strip with various diseases threatening the Palestinian population in the Israeli-besieged enclave which faces a severe shortage of water.
Palestinian health authorities emphasized that the shortage of clean water is particularly grave at Gaza's UN-run schools where nearly 22,000 refugees are being sheltered.
The officials further insist that various diseases are spreading among the refugee population due to the lack of water and hygiene.
This is while UN agencies in the Palestinian territory are also warning that the humanitarian situation is getting worse due to the persisting siege of the impoverished enclave by the Israeli regime.
Meanwhile, Gaza's authorities and UN-affiliated aid organizations state that the densely-populated region remains without electricity for up to 20 hours a day.
The territory's only power plant came under an Israeli attack in late July and officials stress that it will take at least one year to repair the badly damaged power station.
The development comes as the international organization Shelter Cluster released a report on Friday estimating that it will take 20 years to rebuild the war-torn Gaza Strip.
The organization, which specializes in post-war reconstruction assessment, further put the number of housing units destroyed or severely damaged by Israel's bombardment at 17,000.
It added that 5,000 other units needed repair for damage inflicted upon them in previous wars, putting Gaza's housing deficit at 75,000.
Gaza's blockade since June 2007 has caused unprecedented levels of unemployment, and unrelenting poverty. The conditions have been drastically aggravated by the latest Israeli offensive against Gaza, which killed 2,200 and injured 11,000 others.