Palestine
Middle East
Humiliated Occupation Regime Continues Manhunt for Six Palestinians for 2nd Day
Zionist occupation forces have been carrying out a massive manhunt for six Palestinian prisoners after they broke out of the high-security Gilboa prison early Monday in what is considered to be among the most serious jailbreaks in the Zionist entity's history.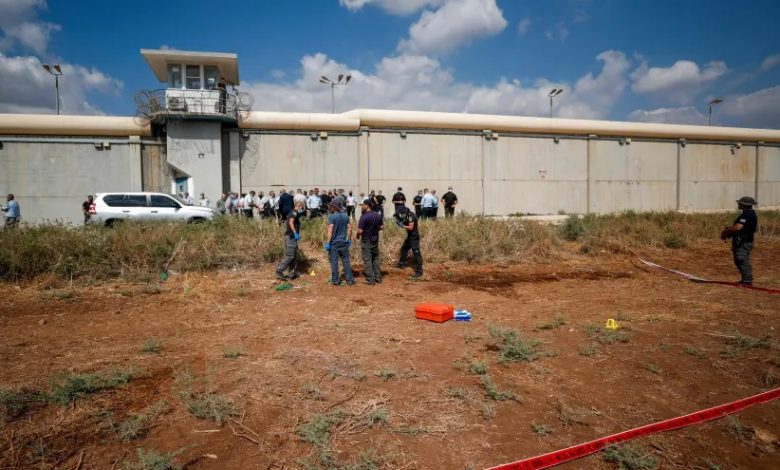 According to Palestinian reports Tuesday morning, the father and brother of Eham Kamamji were summoned for questioning and asked to turn him in.
Kamamji, an operative for the Islamic Jihad Resistance group from Kufr Dan, was serving a life sentence for the murder of an Israeli teenager in 2006.
The reports said Israeli troops were carrying out searches in Bir al-Basha, the hometown of Yaqoub Qadir, a fellow Islamic Jihad member.
The occupation military also deployed additional troops to the border with Jordan and along the seam line separating the occupied territories and the West Bank, according to the Walla news site, which said it was believed the six were still in the occupied territories.
However, the Haaretz daily reported the inability to locate the fugitives supported the police assessment that the six split up and had crossed the Green Line.
The Jerusalem Post described the escape as a Hollywood-style one and an embarrassment to the occupation regime, adding that the six Palestinians are now 'wanted dead or alive'.
According to reports, the six prisoners dug a hole under the bathroom of their cell and escaped through a tunnel whose exit shaft was right under a guard tower.
The guards are believed to have fallen asleep, allowing the men to run through a field to their getaway car and far from the prison before officers discovered that they were missing from their cells.