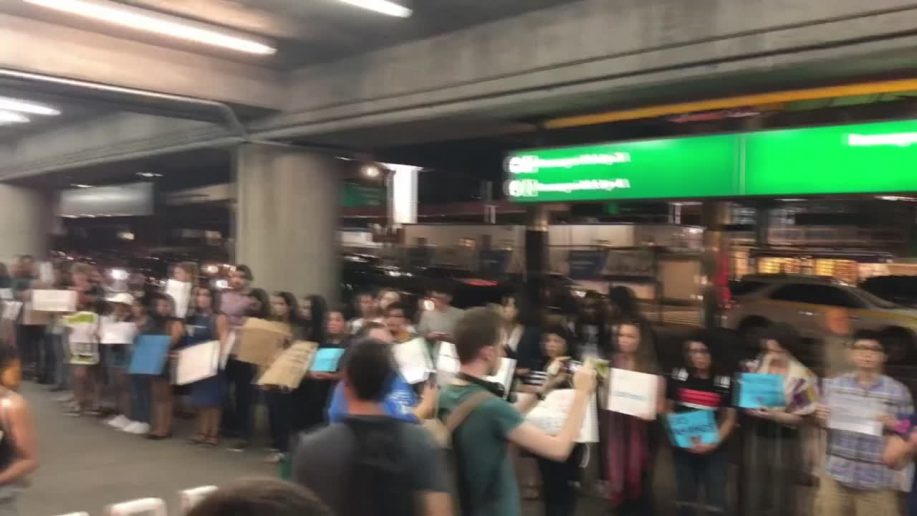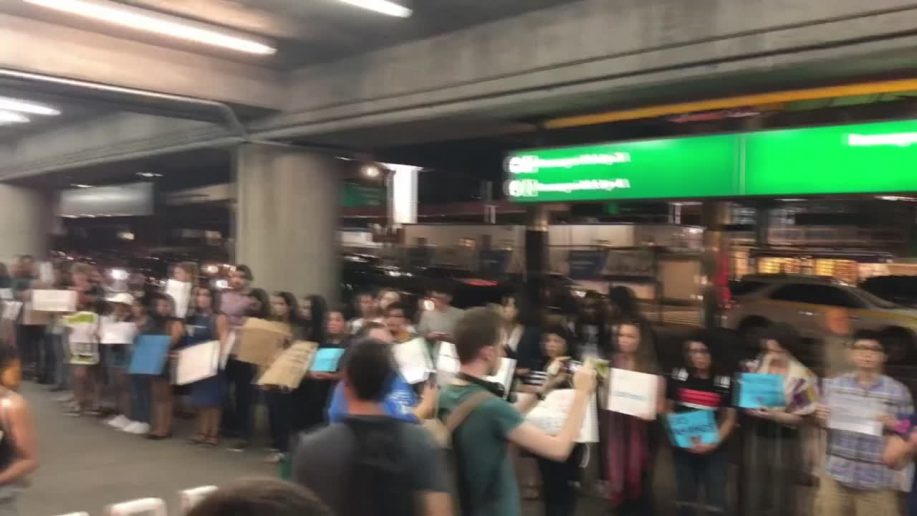 Hundreds of protesters gathered at New York City's LaGuardia Airport in Queens on Wednesday, to welcome arriving child migrants that had been been separated from their parents due to a recent US immigration policy.
The protest was organised after rumours of the arrival of migrant children by plane to the New York City airport, that had been separated from their parents and families at the US's southern border.
US President Donald Trump's administration has been roundly condemned for its treatment of migrants on its southern border after 2,300 migrant children were separated from their parents between mid-April and May, due to a 'zero-tolerance' policy.
Trump announced a reversal of the policy to separate children from their parents, after widespread condemnation.