Syria
Hundreds of Civilians from Douma Area Exit via al-Wafedeen Camp Corridor, Army Secures Them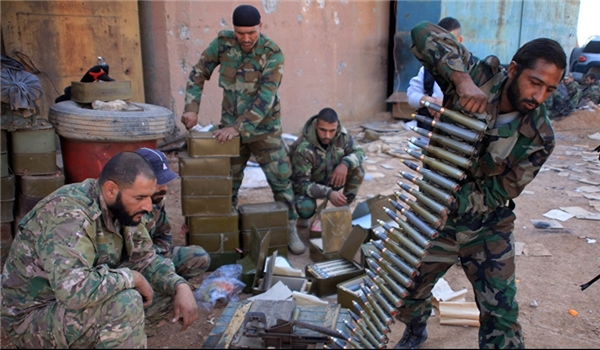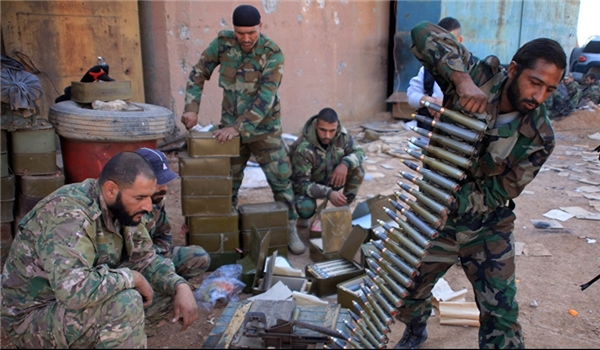 The Syrian Army troops are preparing to kick off a final operation to purge Douma of Jeish al-Islam terrorists after the end of a daily ceasefire in Eastern Ghouta, field sources reported on Wednesday.
The sources said that the Syrian Army is awaiting Jeish Al-Islam's response to the government's offer for surrendering Douma.
Jeish Al-Islam has repeatedly refused to surrender Douma, which is likely to happen again today.
The source added that the next few hours in Eastern Ghouta region will be critical, as the Syrian army is prepared to kickoff a long-awaited operation to capture the strategic town of Douma.
The Syrian army gave a last opportunity to Jeish al-Islam terrorists to withdraw from Douma on Sunday.
Military sources said the army was preparing to launch an offensive on the city if the terrorists continue denying the proposal.
Meantime, Jeish al-Islam Commander Osam Bawizani sadi that the group would not retreat from Eastern Ghouta, and asked other terrorist groups to help Jeish al-Islam by launching massive operations against the army.
The army has gained control over 90% of Eastern Ghouta and Douma is the only town in the Northern parts of the region that is still under the terrorists' occupation.