Asia-Pacific
Indonesia
Hundreds of Indonesian Muslims attend Jakarta 212 rally
Hundreds of Indonesian Muslims rallied at National Monument Park for the "212" reunion on Monday.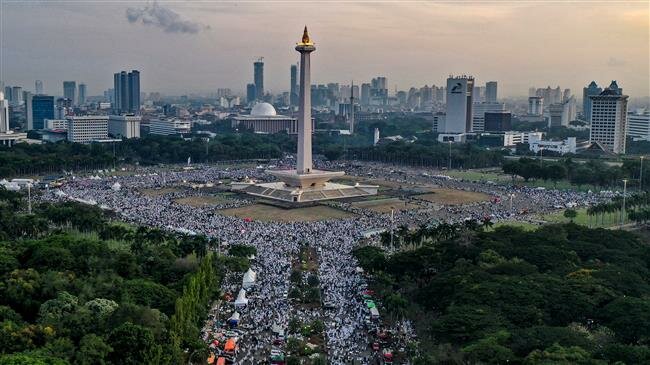 Rally-goers carried banners and later stood in prayers in areas surrounding the park. Ishaq Mustaqim, a self-proclaimed International Youth Mentor and Islam convert, was among the notable figures who attended this year's rally.
"This event has nothing to do with radicalism. We are good Muslims… Islam is about peace and Islam is about worshiping our God, Allah. This is the only thing we want to do. We want to go to paradise," he said.
The 212 reunion has been held annually since 2017 when it was called on to condemn former Jakarta governor Basuki Tjahaja Purnama, popularly known as Ahok, for blasphemy against Islam.