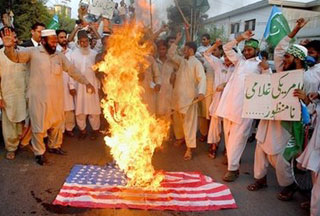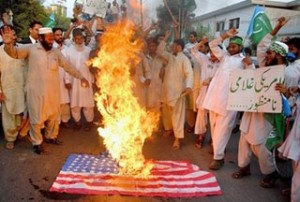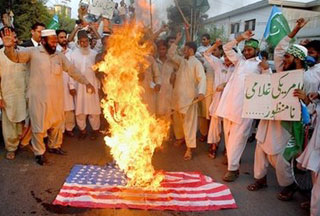 Hundreds of Pakistanis have demonstrated against a US bill that the army and opposition say have negative impacts on Pakistan's national security.
Members of Pakistan's largest religious party, Jamaat-e-Islami, protested in Kasur, a town near Lahore on Sunday.
The party's head, Saeed Munawar Hassan, urged the United States to stop meddling in Pakistan's internal affairs.
The bill, known as the 'Kerry-Lugar' bill, would provide Pakistan with 1.5 billion dollars annually over the next five years.
The legislation has already been approved on Capitol Hill and awaits President Barack Obama's signature.
The issue has brought a public uproar in Pakistan, where anti-US sentiments run high.
Last month, the majority of senators in Pakistan's upper house of parliament rejected the bill, calling on the government to honor public opinion.
A majority of Pakistanis oppose the United States' presence in the region, and think the Americans are doing more harm than good.
Meanwhile, Jamaat-e-Islami has expressed anger over US military airstrikes in Pakistan's tribal areas which have resulted in killing more civilians than militants.