Syria
Hundreds of Terrorists Surrender amid Syrian Army's Rapid Advances in Dara'a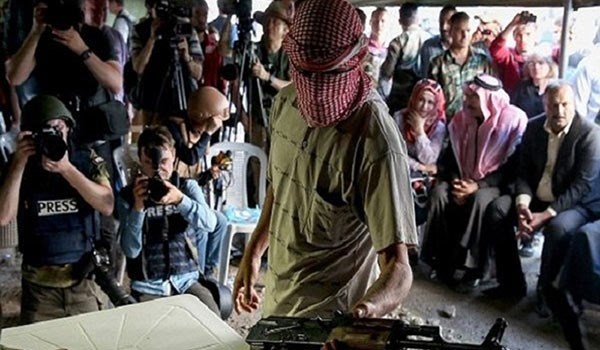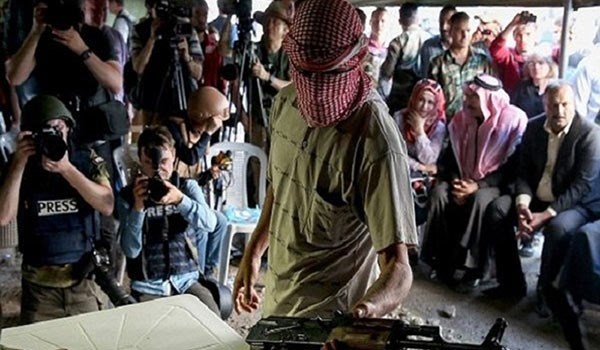 Over 900 terrorists laid down arms and surrendered to the Syrian Army troops on Monday following rapid advances by the government forces in Eastern Dara'a.
The army men stormed terrorists' positions in Eastern Dara'a and captured the village of Hawsh Hamada.
The army forces further seized control over several key points and advanced towards the small town of al-Matla.
In the meantime, the army's artillery and missile units and aircraft pounded terrorists' movements and positions in the villages and towns in the Northern part of al-Lajah region and South-East of the town of al-Na'eimeh, inflicting major losses on the terrorists.
Local sources, meanwhile, said that the terrorist front has collapsed after the army's advances in the town of Busra al-Harir.
The sources further said that over 900 terrorists have surrendered to the army men and later asked to join the Syrian army ranks.
The Russian Reconciliation Center for Syria reported on Sunday that the Free Syrian Army (FSA) militants joined the Syrian Army troops in ten townships and small towns in Dara'a province.
In the meantime, local sources reported that the army men managed to advance and take control over a main part of the town of Busra al-Harir in Eastern Dara'a.
The sources further said that a large number of terrorists have been killed and their military hardware has been seized in Busra al-Harir, adding that the town has fallen to the army in military terms.
They went on to say that tens of militants have laid down arms and applied for joining the Damascus army.