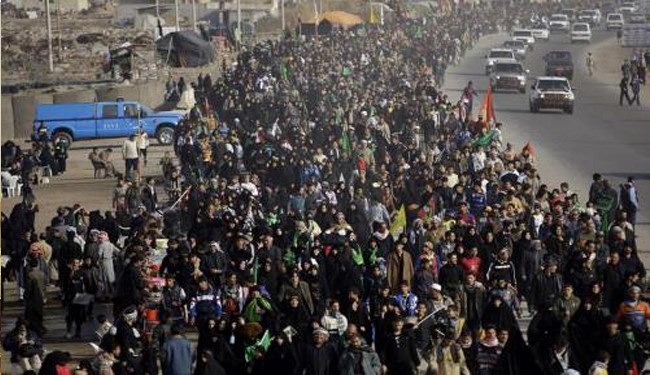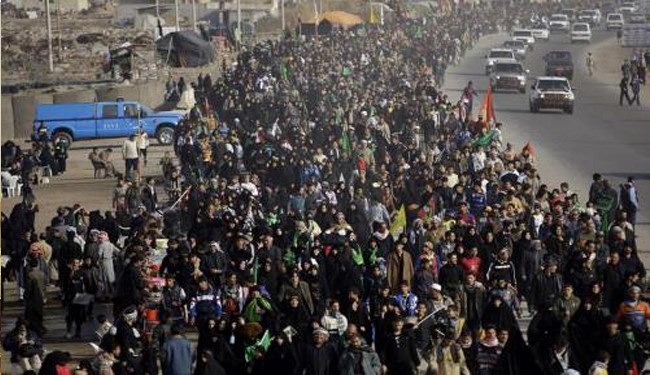 Hundreds of thousands of Iraqi, Irani and foreign Muslims headed towards the holy city of Karbala on Wednesday for the ceremony of Arbaeen.
Millions of people from across the world are taking part in a march toward Iraq's holy city of Karbala to attend mourning rituals on Arbaeen, marking 40 days after martyrdom anniversary of the third Shia Imam.
Arba'een, which in Arabic means forty, falls on December 13 this year and marks 40 days after the anniversary of martyrdom of Imam Hussein (AS) the grandson of the Prophet Muhammad (PBUH).
The occasion marks the seventh century martyrdom of Prophet Muhammad's grandson, the Shiite saint Imam Hussein (PBUH).
The event has attracted more than one million from Iran.The Iranian Embassy in Iraq has announced that until December 7, some 1.1 million Iranians entered Iraq to attend the annual mourning rite.
The pilgrims show their commitment to the Imam by walking tens of miles barefoot.