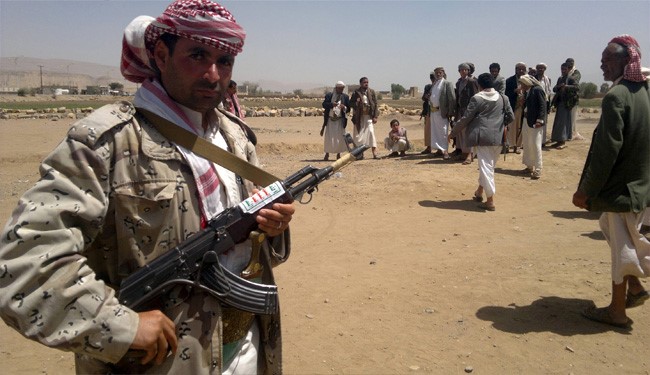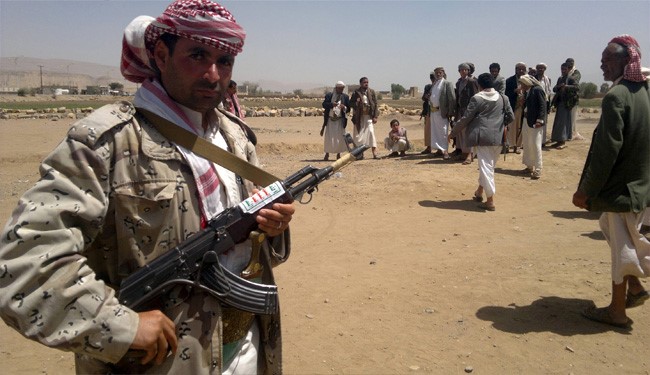 Hundreds of Yemeni tribesmen have joined the country's army and revolutionary forces in the city of Aden, Southern Yemen, a senior Ansarullah leader announced on Sunday.
"An army of Yemeni tribesmen have arrived in Aden to support the army and popular forces," Hossein al-Houthi, member of Ansarullah Movement's political council, told FNA on Sunday.
Al-Houthi reiterated that the Yemeni army, Ansarullah fighters and tribal forces will push back the pro-Hadi and al-Qaeda terrorists from Aden in the coming days.
In April, 300 Saudi soldiers and an artillery commander joined the Yemeni forces.
"The latest blow at the Al Saud came as Hashem al-Ahmar, artillery commander of the Saudi army in al-Wadia border crossing and 300 soldiers joined the Yemeni army and the revolutionary forces," the Middle East Panorama website quoted Head of Yemen's Free Army Nasser bin Yahya al-Orujli as saying.
He noted that the Saudi regime is still in a difficult situation and the Saudi officials know it quite well.