Turkey
Hundreds rally in Istanbul over anti-Islam film, cartoons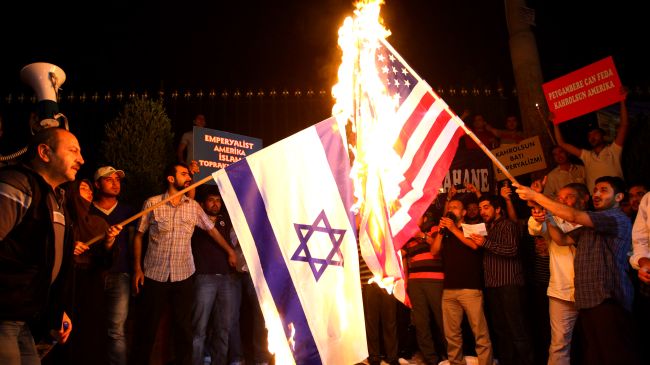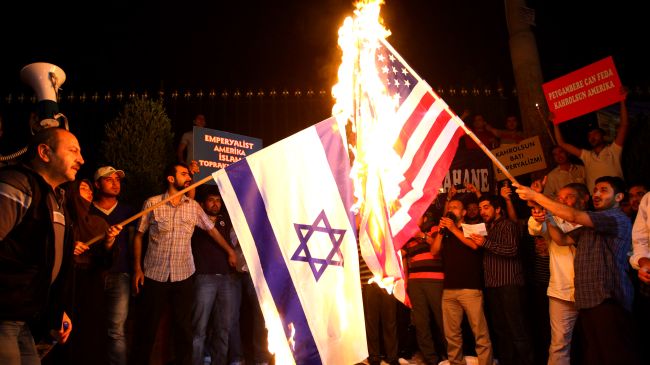 Hundreds of protesters have taken to the streets in the Turkish city of Istanbul to express their anger over a US-made film and French cartoons insulting Islam's Prophet Mohammad (PBUH).
Protesters chanted anti-Western slogans and burned US and French flags. They also urged the Muslim world to react against the anti-Islam moves.
The rally was held under tight security measures with police sealing off access to the French mission. However, there were no reports of violence and the group, which dubbed themselves "Lovers of the Prophet", ended their demonstration peacefully.
A similar anti-Western protest rally was also held in the southeastern city of Diyarbakir on Sunday.
Turkish people have held several anti-US rallies since the blasphemous film produced in the US was released two weeks ago.
Muslims around the world, including in Iran, Sudan, Egypt, Yemen, Tunisia, Bangladesh, Indonesia, Malaysia, Australia, Britain, the United States, France, Belgium, and some other countries, have held demonstrations against the insulting movie since September 11.
Protesters demand the US government apologize to the Muslim world over the anti-Islam movie.
Anger in the Muslim world was fueled after a French magazine Charlie Hebdo published cartoons mocking Prophet Mohammad (PBUH) on September 19.