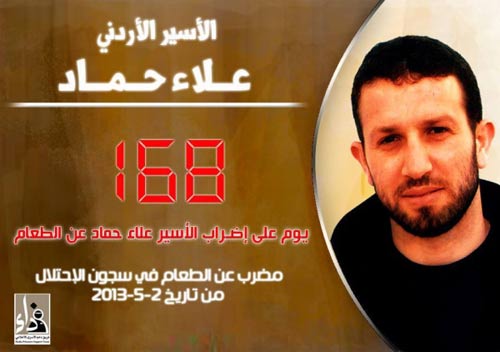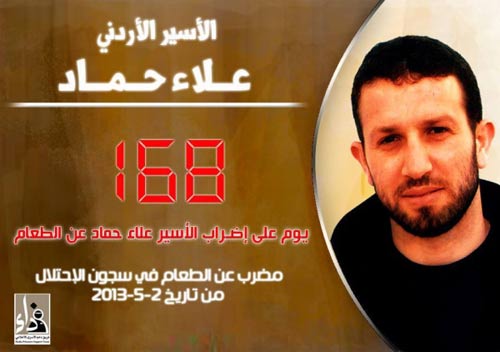 Gaza – Jordanian prisoner Alaa Hammad is nearing death after 204 days of hunger strike in Israeli jails, human rights sources confirmed.
Waed Association for prisoners expressed deep concern over the serious health condition of hunger striker Alaa Hamdan without any national or international attention to his issue.
Israeli authorities have transferred the hunger striker more than once from one prison to another in an attempt to break his will and his hunger strike that was launched 7 months ago.
Waed condemned the PA's passive position towards Hammad's issue, calling to work for his release before it is too late.
It also appealed to all the Palestinian people and factions to unite their ranks and overcome their differences in defense of prisoners' issue particularly Hammad's serious case.
Alaa Hammad, a father of six children, started his hunger strike on 2nd May 2013 along with 4 other Palestinian political prisoners. He suffers vision problems and severe pains throughout his body and he cannot walk, in addition to losing many of his weight.
SOurce: Al Qassam website