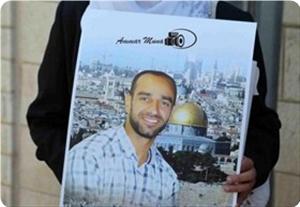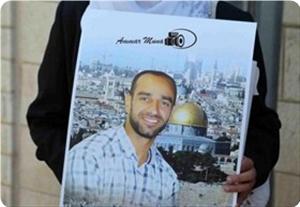 The sister of hunger striker Samer Al-Issawi has denied reports about martyrdom of her brother who has been on hunger strike for 133 days in Israeli occupation jails.
Shireen, a lawyer, said that her brother, who has refrained from drinking water for the past 16 days, was alive despite being in a critical health condition.
She said that the Red Cross told the family on Sunday that Samer was in a very difficult condition but was alive.
Shireen said that Samer was taken to solitary confinement a few days ago away from the other hunger striker Ayman Sharawne, who has been on hunger strike for 163 days.
She said that Samer could not move and could not even go to the toilet, adding that he was being harassed in detention. She said that Samer fell on the floor several times in hospital and was being left unattended in such a condition.
Samer was released in the prisoners exchange deal Wafa Al-Ahrar but Israel re-arrested him and held him in administrative detention, without trial or charge, prompting him to go on hunger strike demanding his release.