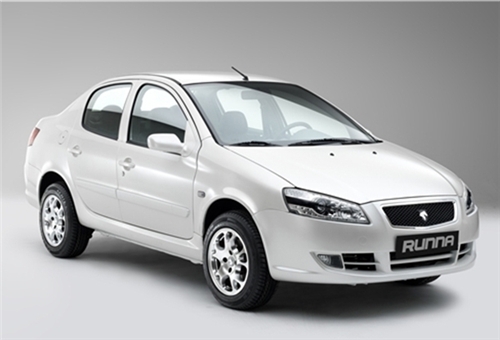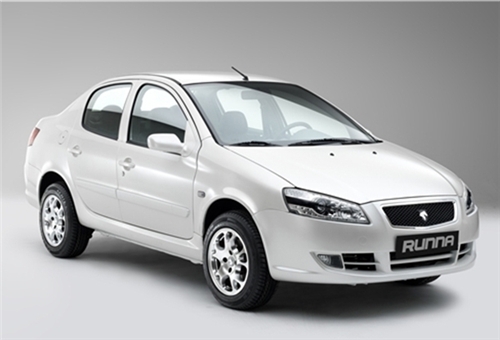 Iran Khodro Powertrain Co. (IPCO) has finished design and development of parts and components for hybrid Runna and the car will be presented in near future, Iran and the Middle-East's largest carmaker, IKCO, said.
"The National hybrid car project" is sponsored by IDRO (Industrial Development and Renovation Organization of Iran). The purpose of this project is to solve the problem of air pollution in big cities," IKCO said in a statement.
Runna is a hybrid electric vehicle (HEV), a type of hybrid vehicle and electric vehicle which combines a conventional internal combustion engine (ICE) propulsion system with an electric propulsion system.
Hybrid Runna is suitable car for cities. Field tests of this car would be implemented in Tehran next summer.
The car enjoys a small made in Iran internal combustion engine that comes in three-cylinder and four-cylinder types.
In city driving, the car would rarely need this internal combustion engine and the electric propulsion system enables it to drive 70 to 80 kilometers with a single charging. This would play a key role in air pollution reduction.
Top speed of Hybrid Runna is 120 km/h and it is a good choice for urban traffic and especially for public transportation system.
However, using hybrid cars and phasing out old cars coincidently would be most effective solution for big cities air pollution.