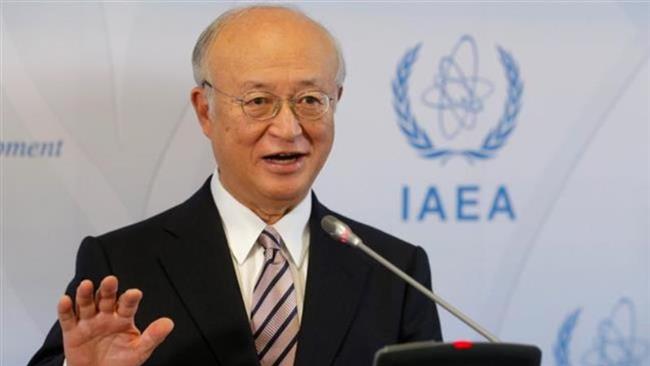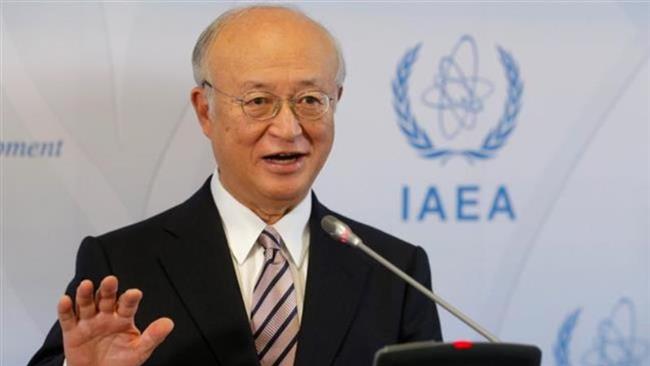 Director-General of the International Atomic Energy Agency Yukiya Amano says Iran is complying with the 2015 nuclear deal.
Amano made the remark in a press conference with Iran's nuclear chief Ali Akbar Salehi in Tehran. Amano urged other signatories to uphold their commitments under the deal.
Also, Salehi said Tehran wants the JCPOA to be preserved. But, he warned that Iran can immediately resume its uranium enrichment in case of a US violation. Salehi also rejected comments that the nuclear agreement authorizes inspection of Iran's military sites.