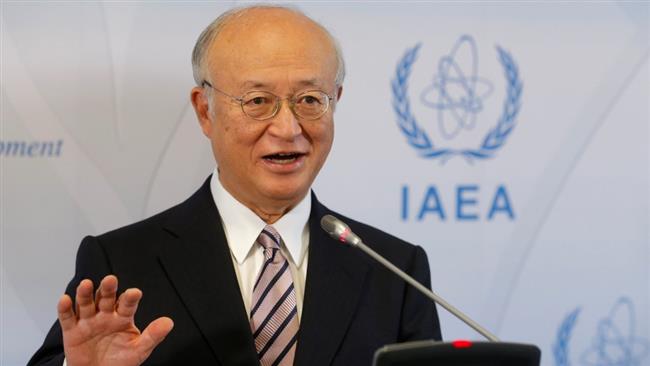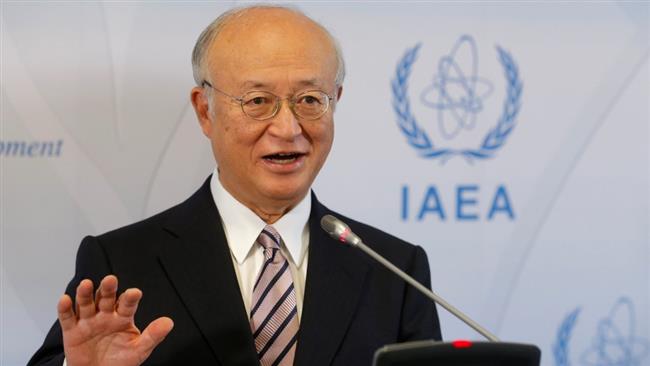 The head of the International Atomic Energy Agency (IAEA) has reconfirmed that Iran is fully implementing its commitments under the 2015 nuclear agreement, known as the Joint Comprehensive Plan of Action (JCPOA), shortly after US President Donald Trump refused to certify the landmark accord.
"As I have reported to the Board of Governors, the nuclear-related commitments undertaken by Iran under the JCPOA are being implemented," IAEA Director General Yukiya Amano said in a statement on Friday evening.
Iran and the five permanent members of the United Nations Security Council – the United States, France, Britain, Russia and China – plus Germany signed the nuclear agreement on July 14, 2015 and started implementing it on January 16, 2016.
Amano said upon a request by the Security Council and authorized by the IAEA's Board of Governors, the international organization has been verifying and monitoring Iran's implementation of its commitments under the JCPOA since January last year.
"The IAEA's verification and monitoring activities address all the nuclear-related elements under the JCPOA. They are undertaken in an impartial and objective manner and in accordance with the modalities defined by the JCPOA and standard safeguards practice," he added.
US President Donald Trump has refused to certify the Iran nuclear agreement.
Amano's statement came in response to the US president's refusal to certify the major deal. Speaking from the White House a few hours earlier in the day, Trump said he would choose not to certify that Tehran is complying with the JCPOA and warned that he might ultimately terminate the international agreement, in open defiance of other world powers.
Trump's provocative comments came as Amano asserted that "Iran is subject to the world's most robust nuclear verification regime."
The US president also accused the Iranian authorities of not allowing nuclear inspectors to have full access to the Islamic Republic's nuclear sites. However, the IAEA chief refuted Trump's claim, saying, "So far, the IAEA has had access to all locations it needed to visit."
The Iranian president says the US president's speech against Iran was nothing more than insults and delirious talk.
Under the JCPOA, Iran undertook to put limitations on its nuclear program in exchange for the removal of nuclear-related sanctions imposed against Tehran.
The IAEA has consistently verified that Iran is in compliance since the deal started being implemented.