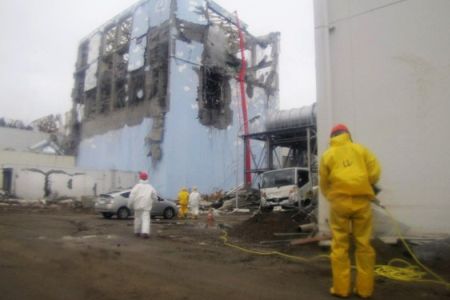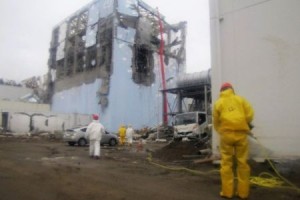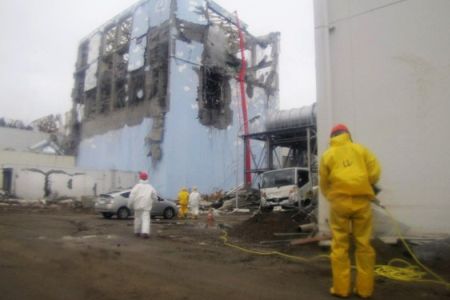 The International Atomic Energy Agency (IAEA) has warned that the situation at Japan's quake-hit nuclear plant is still dangerous despite progress in reconnecting power lines to some of its reactors.
Graham Andrew, the IAEA senior technical advisor, said on Wednesday that the much-needed electricity is brought to the all but one reactor at the Fukushima nuclear power plant and the cooling systems of the reactors were restored, dpa reported.
He however added that "the overall situation remains of serious concern."
On Wednesday, black smoke was seen rising at the Fukushima plant's No. 3 reactor building which led to the evacuation of workers from the four troubled reactors.
The incident occurred after the Japanese technicians failed to connect electricity to the instrumentation of the reactor.
Andrew says radioactivity levels have been going up in 10 Japanese areas, even as radiation is decreasing in the area near Fukushima.
Elena Buglova, the head of IAEA's emergency center, said that the agency had no information about smoke and steam eruptions form No. 3 reactor.
Japanese officials have ordered restriction on consumption of vegetables, milk and water due to high radioactivity levels in the products.
On March 11, an 8.9-magnitude earthquake, off the northeast coast of Japan's main island, unleashed a 23-foot (7-meter) tsunami and was followed by more than 50 aftershocks for hours.
The quake is now considered Japan's deadliest natural disaster since the 1923 Great Kanto Earthquake, which killed more than 142,000 people.
Another crisis threatens Japan as last week's quake and tsunami triggered a nuclear crisis by knocking out power to cooling systems at the Fukushima nuclear power plant.
On Wednesday, Japan's National Police Agency said 9,487 people had been confirmed dead and 15,617 officially listed as missing — a total of 25,104.