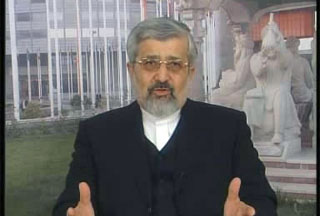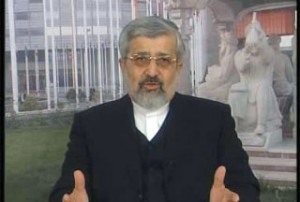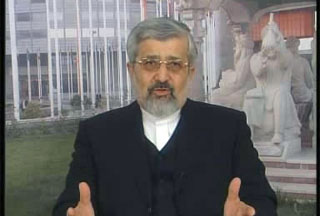 Iran's envoy to the IAEA has objected to the fact that suspicions have been raised about Tehran's nuclear activities only because it is not implementing voluntary protocols.
"We have to be able distinguish between two different issues. One is the Safeguards Agreement… and the other is additional measures, which are voluntary like the additional protocol. They cover more activities," Ali-Asghar Soltanieh told Press TV on Sunday.
"For example, if a country also applies the additional protocol, as we were doing for two and a half years, they would be reporting on uranium mines. Now we are not reporting," he added, pointing out that it did not mean that Iran was doing anything wrong.
Soltanieh was referring to a report issued on Thursday by International Atomic Energy Agency Director General Yukiya Amano which accuses Tehran of not providing "the necessary cooperation to permit the Agency to confirm that all nuclear material in Iran is in peaceful activities."
However, Iran's nuclear facilities and enriched uranium are still under the supervision of IAEA inspectors, as outlined in the nuclear Non-Proliferation Treaty (NPT) Safeguards Agreement.
Like all previous IAEA reports, the newly issued evaluation verifies the non-diversion of declared nuclear material in Iran, but the complaint about the level of cooperation refers to Iran's lack of inclination to implement the additional protocol.
Amano's report also says that there were concerns about "the possible existence… of past or current undisclosed activities related to the development of a nuclear payload for a missile."
Soltanieh also addressed that part of the report, saying that the IAEA chief cites no "new cause for concern" about Tehran's activities except a series of alleged documents that were already examined by his predecessor Mohamed ElBaradei.
Three years ago, a row erupted between Iran and the West when the CIA claimed to have obtained a series of documents on a laptop that had allegedly been smuggled out of Iran.
According to the CIA's claim, the documents apparently showed Iranian nuclear work deviating toward militarization.
However, afterwards the US refused to provide either Tehran or the IAEA access to the contents of the laptop for independent analysis or confirmation, arguing that the reports were top secret.
This, along with other points raised by Iranian officials and independent media, leads to serious doubts about the authenticity of the documents.
The absence of any confidentiality stamps, dates, or senders and recipients markings on the rather detailed documents was one of the main points that Tehran had raised in a 117-page document that disputed the authenticity of the alleged papers.
During his interview with Press TV, Soltanieh said that he has asked the IAEA director general why he included a reference to past issues regarding Tehran's nuclear program in his first report on Iran.
Soltanieh added that Amano had acknowledged that his reference to the alleged studies was "absolutely nothing new" but simply an attempt to provide a background on all previous issues regarding Iran's nuclear program.
"There is nothing new. The alleged studies were forged… two or three times, Mr. ElBaradei officially announced that there is no authenticity to these materials. Therefore, the director general has already questioned the validity of these materials.
"Mr. Amano only tried to bring a full background on the issues that were discussed before for the reader to understand the background. Of course it unfortunately has created some misunderstandings," Soltanieh said.