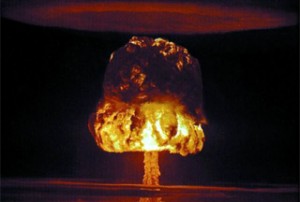 Iran's ambassador to the International Atomic Energy Agency (IAEA) in Vienna says a senior official from the agency will attend the Tehran nuclear disarmament conference, scheduled for later this month.
Ali Asghar Soltanieh added that Egypt, as the current Chair of the Non-Aligned Movement (NAM) will join representatives from some 60 states, who will participate in the international event, Mehr News Agency reported.
"The participation of Mr. [Yukiya] Amano, the director-general of the IAEA, in the Tehran summit has yet to be finalized, but a senior member of the agency will definitely travel to Tehran," said Ambassador Soltanieh.
The conference titled "Nuclear Energy for All, Nuclear Weapons for None" will take place on April 17 and 18 and will also include delegates from non-governmental organizations as well as international treaties such as the Comprehensive Nuclear-Test-Ban Treaty.
The US government, which is likely to be absent, has lobbied a number of non-aligned nations to boycott the conference, without success.
In a very public rebuff, the Indian government rejected the US demand and announced that it would be represented by a senior diplomat at the conference.
As a longstanding signatory to the Nuclear Non-Proliferation Treaty (NPT), Iran has rejected nuclear weapons and has repeatedly called for a Middle East free of nuclear weapons as well global nuclear disarmament by all states.