IAEA says will continue cooperation, talks with Iran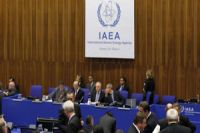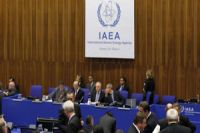 The International Atomic Energy Agency (IAEA) says it will continue cooperation and talks with Iran over the country's nuclear energy program.
According to Press TV, the IAEA inspectors have announced that they will continue to hold discussions with Iran; however, they say no final deal has been yet reached and that no date has been set for a fresh round of talks between the two sides.
The IAEA team was in the Iranian capital city, Tehran, earlier in the week for the eighth round of talks on the Islamic Republic's nuclear energy program.
After the talks, Iran's Ambassador to the IAEA Ali Asghar Soltanieh, who headed the Iranian negotiating team, said that Tehran and the agency had resolved some differences and reached agreements on certain issues.
He further noted that the remaining differences would be discussed in the next meeting between the two sides.
The talks were held at the headquarters of the Atomic Energy Organization of Iran and the IAEA's chief inspector Herman Nackaerts headed the agency's negotiating team.
Iran is also set to resume talks with the G5+1 group of world powers – China, Russia, France, Britain, and the US plus Germany – over its nuclear energy program in Kazakhstan on February 26.