Syria
Ibrahimi Meets Syrian Opposition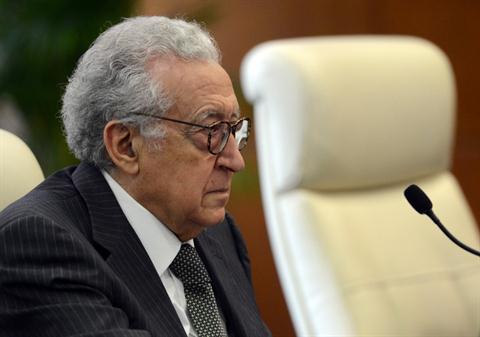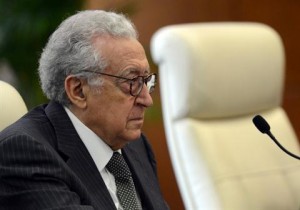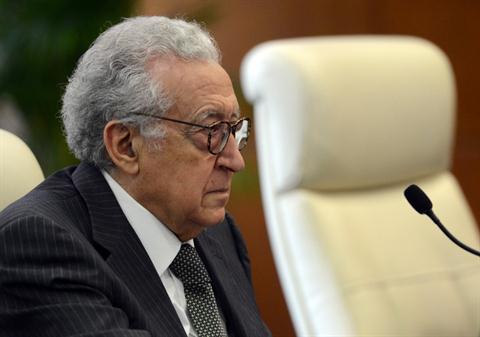 International peace envoy to Syria al-Akhdar Ibrahimi met Tuesday in Damascus with three opposition groups, a day after holding talks with President Bashar al-Assad.
Ibrahimi, the UN-Arab League's special envoy to Syria, arrived in the country on Sunday to launch a fresh bid to end the country's spiraling conflict.
He met mid-morning Tuesday with a delegation of six people led by Hassan Abdel Azim, head of the National Coordination Committee for Democratic Change (NCCDC), at his Damascus hotel, an AFP correspondent said.
The NCCDC brings together several Arab nationalist, Kurdish, socialist and Marxist groups.
Key among Abdel Azim's companions in the meeting were Mohammed Abu Qassem of the Tadamun [Solidarity] party and Bassam Takieddin.
With close ties to Moscow, the NCCDC rejects all calls for foreign military intervention in Syria's conflict.
A day earlier, Ibrahimi told reporters on Monday that he and Assad had "exchanged views on the many steps to be taken in the future".
For his part, al-Assad described his meeting with the envoy as "friendly and constructive," according to state television.
Rumors are circulating that Ibrahimi may be floating an idea that would allow for a compromise solution in Syria's conflict.