Syria
Idlib: Terrorists Launch Mortar, Rocket Attacks on Civilians in Foua'a, Kafraya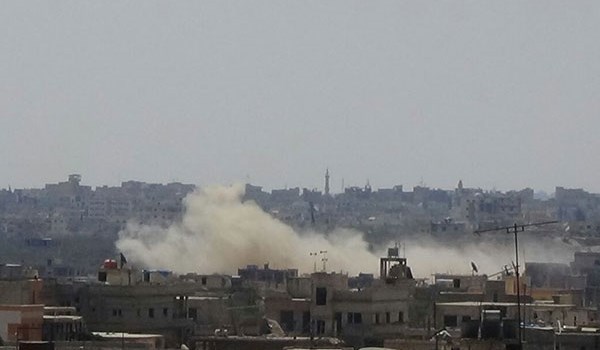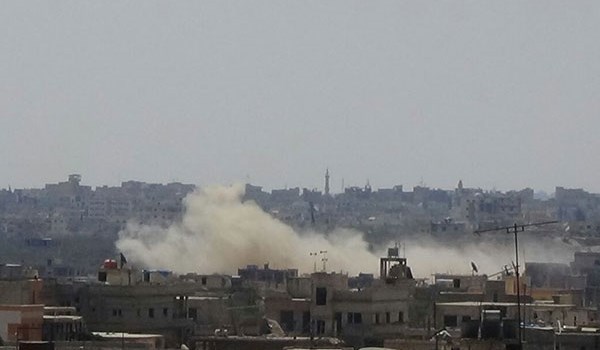 The terrorist groups continued mortar and rocker attacks on residential areas in the towns of Foua'a and Kafraya in Idlib province on Monday.
The Jeish al-Fatah and Ahrar al-Sham terrorists hit people's houses in Foua'a and Kafraya with at least 30 mortar shells and rockets.
The attacks were launched from the nearby towns of Binish, Mashtal Ta'oum and Ma'ar Tamsarin.
There is yet no report on the exact number of casualties, but local people said, at least, a dozen civilians have been killed or wounded in the terrorists' attacks.
The terrorists' attacks on the residential areas in Foua'a and Kafraya came after they suffered heavy losses in the attacks by the Syrian army and air force in fresh rounds of anti-terrorism offensives in Southern Idlib, claiming the lives of a number of terrorists.
The Syrian army troops, in a coordinated operation with Syrian warplanes, struck Jeish al-Fatah's strongholds in the villages of Sarjeh, al-Moqbeleh and al-Najiyeh and the regions of Ariha and Jisr al-Shughour, ending in destruction of terrorists' bases and armored vehicles in large scale.
Also on Saturday, Syrian army troops alongside popular forces continued to push back militants in Northeastern Lattakia and won back the province's highway to the bordering province of Idlib after years of battles.
Syrian government forces, who seized back several villages and hilltops bordering the Idlib province in Northeastern territories of Lattakia, took full control over the Idlib-Lattakia highway after several years since the war on terrorism started.