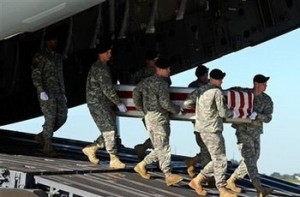 A Canadian soldier has been killed by an improvised explosive device in southern Afghanistan as casualties rise among foreign forces occupying the country.
The Canadian Ministry of Defense said on Saturday that the soldier was killed while on foot patrol southwest of Kandahar city.
The death brings the number of Canadians killed in the US-led war in Afghanistan to 133.
October was the bloodiest month for US troops since the war began, with 54 soldiers killed.
Meanwhile, US public opinion is turning against the war as the death toll rises.
However, General Stanley McChrystal, the commander of US and NATO forces in Afghanistan, wants the US to send 40,000 more troops to the war-torn country.