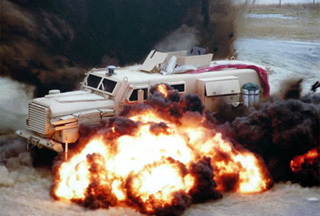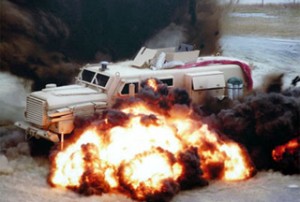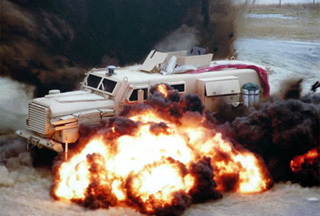 The number of improvised explosive devices, or IEDs, has doubled in the past year in Afghanistan, prompting the US-led forces to gear up with new protective devices.
Twice as many have died in the first three months of the current year compared with the same period last year, and a Pentagon report issued on Thursday warns of an increase in casualties in the months to come.
US officials are rushing in billions of dollars worth of new protective gear to troops and are doubling the number of road-clearing teams, as the number of roadside bombs rise in the war-ravaged country.
The number of IEDs in Afghanistan climbed from 429 in March 2009 to 989 in March 2010.
Military officials say they are hoping that the war in Afghanistan will follow the same pattern seen in Iraq: As troop levels surge, security will improve and the population will turn against insurgent forces. According to this scenario, eventually the number of IED incidents will drop off.
Since US President Barack Obama ordered the deployment of more than 30,000 troops to Afghanistan, more US soldiers have been killed.