Palestine
Illegal Zionist settlers clash with Palestinians in occupied West Bank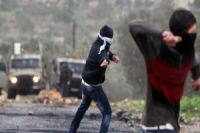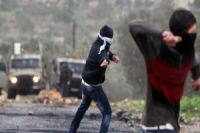 A series of fierce clashes have erupted between Palestinians and illegal Zionist settlers in the occupied West Bank after settlers stormed the holy shrine of Prophet Joseph in the city of Nablus.
According to the reports, initial reports say the conflict began when hundreds of illegal settlers stormed the shrine of Prophet Joseph in the volatile city in the early hours of Wednesday.
Witnesses and local residents say the move sparked angry reactions from Palestinians who gathered at the holy site to confront the presence of the illegal settlers.
Palestinian sources say at least 750 illegal settlers stormed the shrine to perform rituals under the protection of Israeli regime's police. More than 30 military vehicles escorted eight buses carrying illegal settlers.
Israeli regime security forces used tear gas and rubber bullets to disperse the angry Palestinian protesters.