Iran
Illogical Demands to Harm Powers in Talks with Iran: Rouhani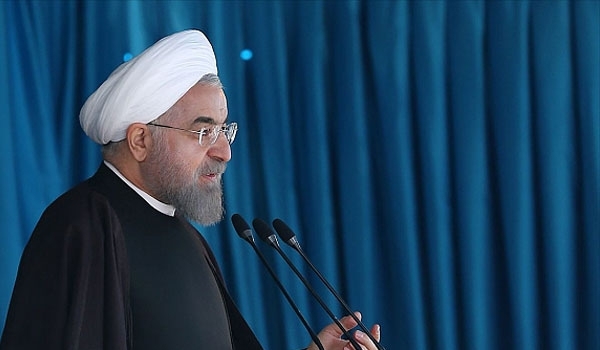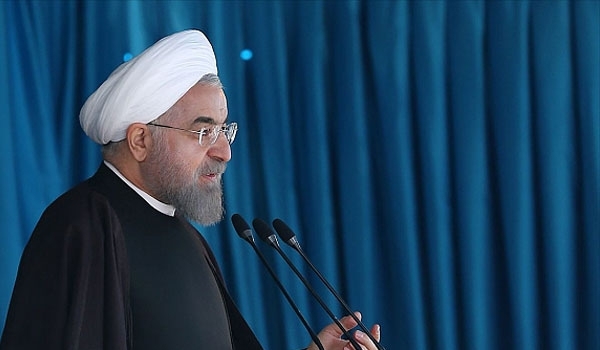 Iranian President Hassan Rouhani underlined his government's determination to remove the cruel sanctions against the country, and warned the world powers against raising illogical demands in nuclear talks with Tehran.
"I declare to all those countries which have moved on the path of these cruel sanctions and are possibly thinking today of taking more steps on this path that the era of threats and sanctions has ended," Rouhani said, addressing a gathering of Iranian people in the Southern province of Bushehr on Tuesday.
He referred to the nuclear talks between Iran and the Group 5+1 (the US, Russia, China, Britain and France plus Germany), and said, "If the G5+1 and negotiators don't choose the path of logic and don't take rapid action vis a vis Iran, they should know that they will lose."
Rouhani underscored that Iran will continue negotiations with logic and efforts to safeguard the Iranian nation's rights along with peaceful coexistence and constructive interaction with the world within the framework of Iran's national interests.
The 10th round of negotiations between Iran and the six world powers was held in Vienna from November 18 to 24, where the seven nations decided to extend the talks until July after they failed to strike an agreement.
Iranian Deputy Foreign Minister and the country's senior negotiator Seyed Abbas Araqchi announced last Tuesday that the next round of nuclear talks between Tehran and the G5+1 would be held at the level of deputy foreign ministers in Geneva, Switzerland, on January 18.
Araqchi said that prior to the negotiations, the Iranian negotiating team would hold bilateral talks with delegations from the US and Russia.
In relevant remarks on Friday, Iran's nuclear chief said Tehran had done its utmost efforts to bring maximum transparency to its nuclear program and remove the alleged concerns of the Western states, stressing that the world powers had been left with no more excuse to avoid a final agreement with Iran.
"I assess the negotiations as to be positive and the other side has been left with no other option, but interaction with Iran and we have taken all excuses from them in technical aspects," Head of the Atomic Energy Organization of Iran (AEOI) Ali Akbar Salehi said.
He explained that when the Group 5+1 raised concerns about Arak heavy water reactor in Central Iran, the country announced its readiness to redesign the reactor to decrease the annual plutonium production at the facility from 10 kg to 1kg.
Salehi said in other areas of nuclear work like enrichment too Iran had removed the powers' concerns to make a win-win deal possible.
"But if they (the powers) want to withdraw from this trend, it will be them who will be the loser in the eyes of the world public opinion," Salehi said.