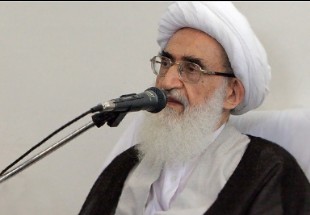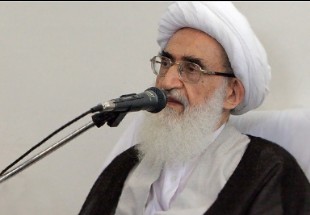 "On account of Imam Hussein's uprising and its telling effect on people from different religions and sects, Iraqi Christians are following the path of Muhammad Prophet's (PBUH) household and counter Daesh Takfiris," pointed out Qom Seminary instrustor, Ayatollah Hussein Nouri-Hamadanie, reported Taqrib News Agency (TNA).
Making his remarks at Qom's Grand Mosque, the senior cleric paid tribute to Iranian people for their massive participation in the mourning ceremonies mounted for marking the martyrdom of Imam Hussein during the month of Muharram.
"Fortunately, people's participation in Muharram mourning ceremonies and Ashura processions were magnificent proving the impact of the message of Ashura," highlighted the senior cleirc.
Placing stress on the significant effect of Ashura in the world Ayatollah Hussein Nouri-Hamadanie urged people from different sects and religions to give their consummate attention and respect to this great doctrine of Imam Hussein.
Muslims all over the world, both Sunnis or Shias, and even affiliates from other religions, hold mourning ceremonies every year and commemorate the tragedy that took place in Karbala in 680 AD.