Imam Ali Khamenei
World News
Imam Khamenei underlined the necessity for all Muslims to stand against the western states' cultural invasion and domination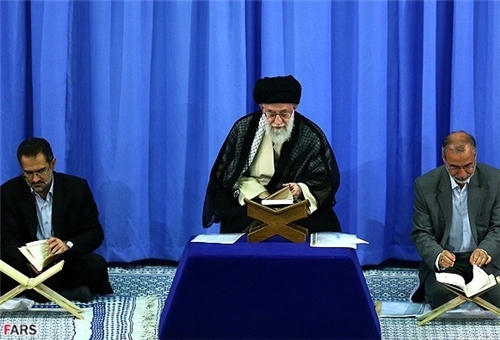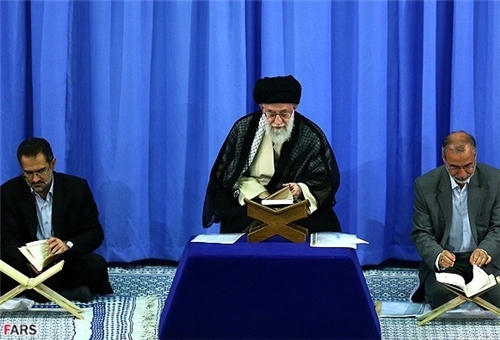 The Leader of Islamic Ummah and Oppressed People Imam Sayyed Ali Khamenei underlined the necessity for all Muslims to stand against the western states' cultural invasion and domination.
Imam Khamenei made the remarks on Wednesday, addressing a ceremony attended by the reciters and memorizers of the holy Quran as well as Quranic scholars, marking the first day of the fasting holy month of Ramadan in Iran.
He pointed to certain efforts made to promote Western culture in other societies, and said adherence to the Western culture by the majority of the people across the world "does not constitute a model or (good) reason to follow this culture in an Islamic society".
"Quranic guidelines and criteria should be followed in an Islamic society," Supreme Leader further underlined, adding that faith, common sense, and the sayings of Imams and prophets constitute Quranic criteria.
Expressing satisfaction with the growing interest in the recitation and memorization of the holy Quran among the Iranian youth, the Leader urged all members of the society to read Quran.
Ramadan is the ninth month on the Islamic calendar. It is the Islamic month of fasting, in which participating Muslims refrain from eating, drinking, smoking, and indulging in anything that is in excess or ill-natured; from dawn until sunset.
Fasting is meant to teach Muslims patience, modesty and spirituality. Ramadan is a time to fast for the sake of Allah, and to offer more prayer than usual.