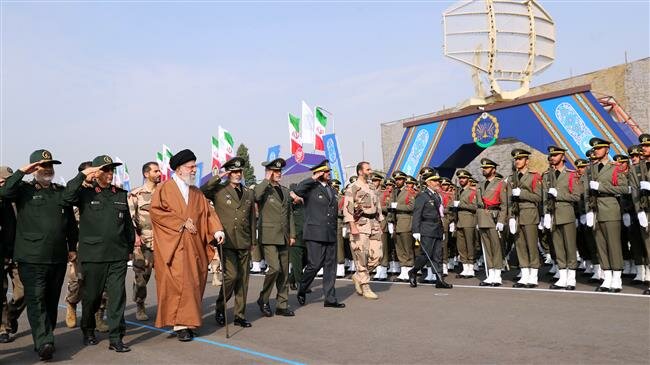 Leader of the Islamic Ummah and Oppressed Imam Sayyed Ali Khamenei warns that the United States and Western spy services, funded by certain reactionary countries of the region, have been fomenting unrest and insecurity in other regional states, calling for vigilance against such enemy plots.
The Leader made the remarks in the graduation ceremony of Army cadets at Khatam al-Anbia Air Defense Academy in Tehran on Wednesday.
Supreme Leader described insecurity as "the biggest damage" a country could suffer, warning against plots being pursued by the enemies to rid regional countries of security.
The elements behind such "dangerous hostilities" are known, said the Leader, adding that "the US and the Western intelligence services, financed by certain reactionary countries of the region, are behind such incidents."