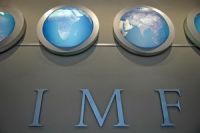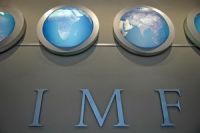 Experts of International Monetary Fund have recently reported that Iran's mid-term economy is improving and the country is heading towards a promising future.
The report was presented by a delegation headed by Martin Cerisola following a visit to Iran which was made from January 25-February 8.
Cerisola is a senior economist in the Asia and the Pacific Department of the IMF.
According to IRNA, the IMF team was in Iran to provide a report on the country's economic situation and make annual survey and consultations.
While in Tehran, the group met with Governor of the Central Bank of Iran (CBI) Valiollah Seif, President's Chief of Staff Mohammad Nahavandian, Vice-President Mohammad Baqer Nobakht, Minister of Economy Ali Tayyebnia and Minister of Justice Mostafa Pourmohammadi.
According to the report, Iran's economic recession which was created in the past few years due to huge "shocks" is fading out presently and the country is heading towards a promising future.
Meanwhile, a report by the CBI public relations office said that the IMF report was widely reflected in the international community and was effective in shaping policies of Iran's trade partners for investment in the country.