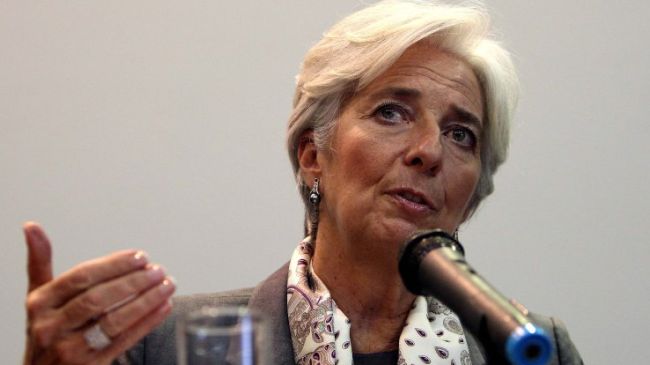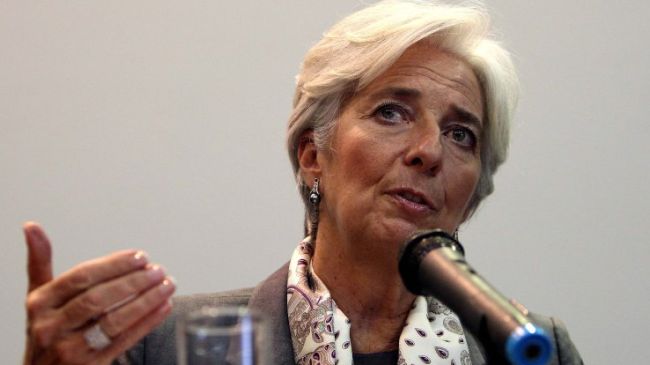 The International Monetary Fund (IMF) says Germany should move forward with "fiscal consolidation plans at a slower pace" in order to control the impact of eurozone austerity measures.
"Germany … can afford to move ahead with fiscal consolidation plans at a slower pace …That serves to counteract the negative effects on growth that emanate from the cuts made in crisis countries in the Europe," Director of the IMF Christine Lagarde said on Friday.
This comes after German Finance Minister Wolfgang Schauble said earlier this week that his country had planned to introduce a deficit-cutting austerity package that includes spending cuts and tax hikes following general elections in 2013.
On December 15, Erkki Liikanen, a member of the European Central Bank (ECB) Governing Council, also warned that the worsening financial condition in the eurozone might endanger the German economy.
"Economic developments are causing us concern. No country is immune to the effects of the (EU) debt crisis. Not even the German economy," Liikanen said.
"There are a number of indications that the economy is getting weaker … across the euro zone," he added.
Europe plunged into financial crisis in early 2008. Insolvency now threatens heavily debt-ridden countries such as Greece, Portugal, and Spain.
The worsening debt crisis has forced EU governments to adopt harsh austerity measures and tough economic reforms, which have triggered incidents of social unrest and massive protests in many European countries.