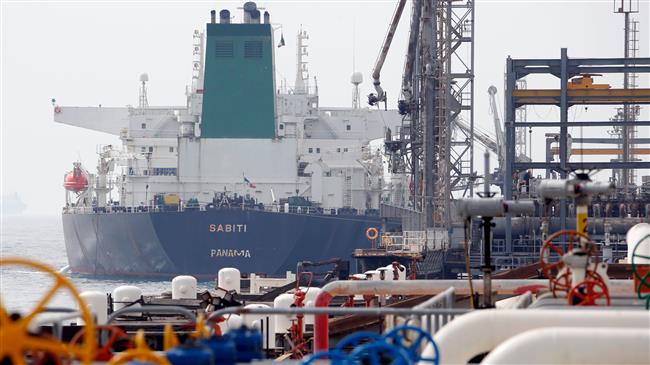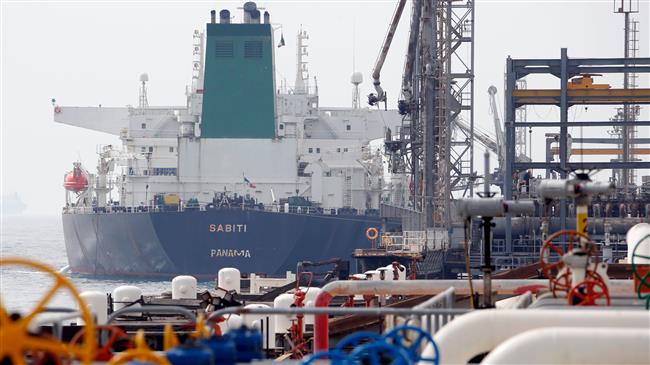 China has rejected a US demand to cut Iranian oil imports despite Washington's attempts to bring down the Islamic Republic's oil sales to zero, Bloomberg reports.
The financial news provider quoted informed officials on Friday as saying that the US had been unable to persuade China to cut Iranian oil imports and that Beijing's purchases from Tehran last month remained unchanged.
This is a blow to US President Donald Trump's efforts to isolate Iran after his withdrawal from a 2015 nuclear deal with the country, officially known as the Joint Comprehensive Plan of Action (JCPOA), they said.
Beijing, however, agreed not to increase purchases of Iranian crude, said the officials who spoke on condition of anonymity.
Trump unilaterally withdrew the US from the multilateral deal with Iran in May and announced plans to reimpose sanctions on the Islamic Republic, that would eliminate Tehran's oil revenues.
China – the world's top crude buyer and Iran's No. 1 customer – has said previously that it opposed unilateral sanctions and lifted monthly oil imports from the country by 26 percent in July.
It accounted for 35 percent the Iranian exports last month, according to ship-tracking data compiled by Bloomberg.
Tehran has said if it cannot sell its oil, other regional countries would not be able to do so neither, triggering speculation that Tehran may block the Strait of Hormuz, through which many international oil cargoes pass.
Indications are growing that Chinese companies are scrapping plans to purchase oil from the United States and are instead turning to Iran for imports in what appears to be a result of escalating trade tariff war between Beijing and Washington.
India's Iranian oil imports up
India, the second purchaser of Iranian crude, also increased its imports from Iran last month.
Preliminary tanker arrival data cited by Reuters on Thursday showed that the Asian country increased purchases of Iranian crude by about 30 percent to a record 768,000 barrels per day (bpd) as state refiners' intake surged ahead of US sanctions in November.
India's July purchases of Iran's oil were about 85 percent higher in comparison to the shipments of about 415,000 bpd a year earlier, the news agency said.
State refiners accounted for about four-fifth of Iranian crude sales in July with Indian Oil Corp along with its unit Chennai Petroleum Corp getting about 300,000 bpd oil from Tehran, the preliminary data showed.
US officials have softened their stance after initially saying they would press allies in Europe, Asia and the Middle East to adhere to the sanctions and reduce their imports to zero. US Secretary of State Mike Pompeo said last month his country was open to consider waivers forcertain buyers of Iranian oil.