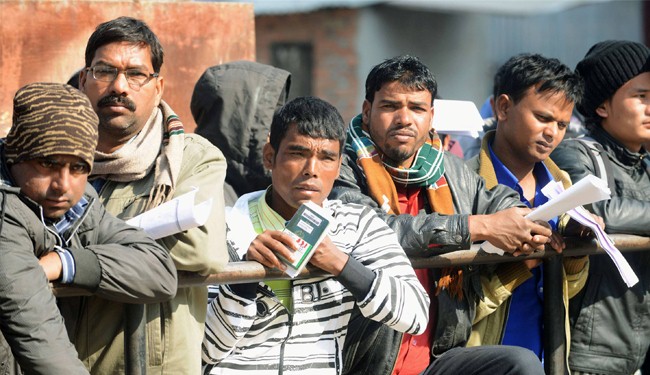 At least 964 migrant workers from Nepal, India and Bangladesh have died in Qatar from cardiac arrests, falls and suicides, a new report says.
The major report commissioned by Qatar into its treatment of migrant workers shows that hundreds of workers have died, many of them from unexplained sudden illness, over the past two years, at a rate of more than one a day.
The report by the international law firm DLA Piper calls for changes to the much-criticized kafala system that ties workers to their employers.
It also contains the Qatari government's own figure on the numbers of migrants who have died on its soil: 964 from Nepal, India and Bangladesh in 2012 and 2013. In all, 246 died from "sudden cardiac death" in 2012, the report said, 35 died in falls and 28 committed suicide.
But the real purpose of the 135-page report, the Guardian wrote, was to make recommendations for reform.
At the crux of the debate over how Qatar and its Persian Gulf neighbors treat migrant workers, human rights groups have long called for the kafala system that ties workers to their employers to be abolished. Those calls have met resistance from those who claim it is culturally embedded.
Workers may not change jobs or even leave the country without their sponsor's permission under kafala system.
The DLA Piper report calls for a "wide ranging and comprehensive review" of kafala with a view to abolishing or phasing out "certain aspects" of the system and prioritizing freedom of movement and the rights of workers.
It recommends that the controversial exit visa system be radically reformed to allow migrant workers to leave the country as of right, unless there is "compelling evidence" to the contrary.
Qatar has been witnessing international pressure for reforming condition of foreign workers who are mostly working on construction sites as the Persian Gulf country gets ready to host World Cup 2022.