Africa
World News
In Sudan, tribal attacks tied to land dispute kill at least 230, injure 200
Sudanese authorities say at least 230 people have been killed and more than 200 injured in recent attacks on villages in the Blue Nile state.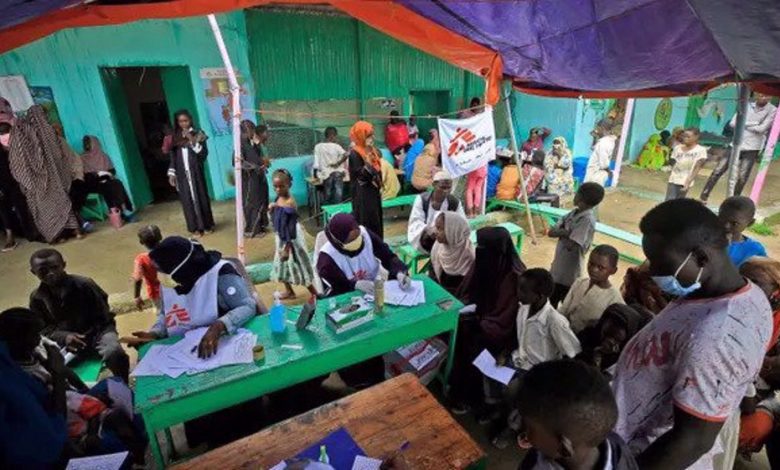 Gamal Nasser al-Sayed, the health minister of the southern state which borders Ethiopia and South Sudan, told the Guardian in an interview that over 30,000 people in eight villages in the Wad al-Mahi region had been forced to flee because their houses were set on fire and villagers had been attacked.
The minister also said many women and children are suffering from malaria and the health department does not have enough financial resources to help them.
Since last year's military coup led by Abdel Fattah al-Burhan, the commander of the country's army, political unrest and economic crisis have intensified throughout Sudan.
In the states of Blue Nile and West Kordofan, tensions have escalated into brutal intercommunal violence over land disputes that have remained unresolved by the central government for more than a decade. Opposition factions of the ruling party have been accused of supporting and arming rival communities.
The issue of access to land is of great significance in Sudan, where according to the United Nations and World Bank statistics, agriculture and livestock account for 43% of employment and 30% of the GDP.
Last week, attacks were carried out in villages of the Funj ethnic group, with people from the Hausa ethnic group accused of being behind the violence.
In July, hundreds of Hausa people, who claim discrimination in the way land ownership is organized, were killed in clashes after they tried to establish traditional leadership, a move opposed by the Funj, who consider themselves indigenous to the area.
Sayed also accused Khartoum of making rifts between the communities turn violent. He said there were many signs a tribal conflict was taking place but practically nothing was done about it.
Last week, Eddie Rowe, the United Nations humanitarian aid coordinator in Sudan, expressed concern over renewed fighting in Blue Nile and West Kordofan and called for an end to the violence.
Over the weekend, the Sudanese government announced it had sent more troops to the region to ease tensions.
The Sudanese military, led by Burhan, seized power last October, after detaining Prime Minister Abdalla Hamdok and other civilian leaders and dissolving the year-old transitional government as well as the joint ruling military-civilian sovereign council formed after the 2019 ouster of longtime President Omar al-Bashir.
Back then, Burhan declared a state of emergency and vowed to form what he called a competent government. The move drew anger and outrage across the North African country and sparked international condemnation, including from the UN Security Council.
The country has been rocked by protests since then. Over 100 people have been killed and hundreds injured. Hundreds of activists have also been arrested in the clampdown under emergency laws.
Sudan, one of the world's poorest countries, has been reeling from a plunging economy due to decades of international isolation and mismanagement.
---