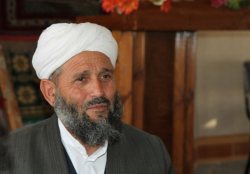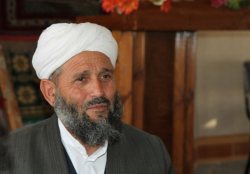 A Sunni orator and prayer leader from Jargalan in Northern Khorasan Province called Muslim unity as the best tool to uproot the enemies of Islam.
Haj Akhoond Rahim Berdi Samadi, Friday prayer leader of Jargalan, in his weekly speech slammed the enemies for their moves against Islam urging Islamic communities to maintain their unity, reported Taqrib News Agency (TNA).
He noted," The reason why solidarity among Muslims is discussed today is the unity of the enemies to undermine Muslim unity in a bid to weakening Islam."
Akhoond Samadi highlighted the importance of following the guidelines of holy Qur'an and prevent the success of the enemies by maintaining their unity.
He referred to the effort of the Prophet Mohammad (PBUH) to launch fraternity among Muslims from the very moment he entered Medina.
Prayer leader of Jargalan also counted honesty, following the jurisprudence and avoiding disunity as the elements that can realize Islamic unity.
Haj Akhoond Rahim Berdi Samadi warned that the plot of the enemies is to increase disunity among Muslims and called Islamic scholars to confront the enemies by maintaining their vigilance and unity.
This Sunni prayer leader concluded with demanding Muslim communities to practice the guidelines of the holy Qur'an and gratifying God Almighty for the blessings he has privileged people with.