Iran
Middle East
World News
Independent Asia states must develop own pattern against challenges: Raeisi
Iran's President Ebrahim Raeisi insists the "new Asia" in the modern world requires cooperation to develop an endogenous pattern for independent states in their efforts to overcome security, economic, media and cyber challenges.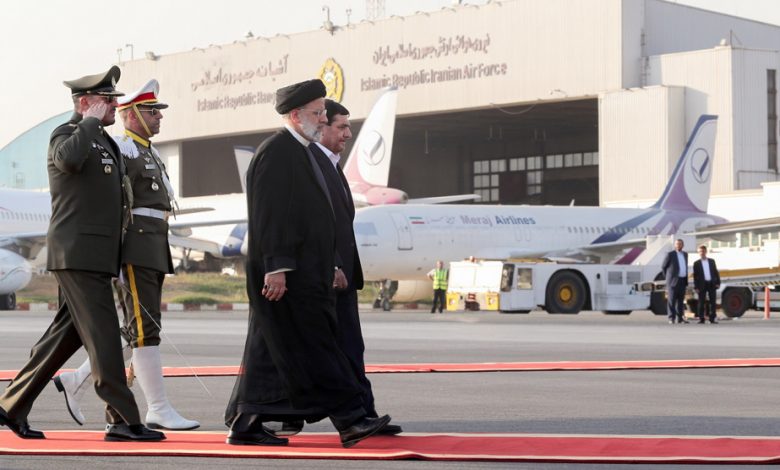 Raeisi made the remarks in an address to the 6th Conference on Interaction and Confidence Building Measures in Asia (CICA) in Astana, the capital of Kazakhstan, on Thursday.
Designing such a pattern "is particularly important in establishing a common financial system and using regional currencies, designing norms and regulations for combating terrorism as well as strengthening media cooperation," he said.
He further emphasized that terrorism-nurtured countries and bullying powers that have taken the global financial system hostage and continue to loot the wealth of other nations cannot serve as trustworthy partners in shaping the emerging order.
"The Islamic Republic of Iran condemns and confronts terrorism in any form, including economic terrorism which seeks to block the economic development of independent countries," Raeisi said, adding that persistent and collective cooperation is required to combat economic terrorism as a threat to the entire world.
The Iranian president stated that the world today "needs a more effective role of regional mechanisms to create more opportunities for the objective interaction of international players and the peaceful settlement of regional and global issues."
Definitely, he underlined, Iran will be a steadfast partner in pursuing and strengthening "multilateralism based on justice."
He then reiterated that Tehran believes in securing common interests of independent countries through cooperation and will continue this strategy regardless of international developments.
"This approach will increase cooperation among governments, welfare of nations and regional confidence," the president added.
He said CICA, as an effective mechanism, has played an unparalleled role in promoting peace, security and sustainable development among Asian nations since it is based on mutual trust, common interests, equality and respect for cultural diversities.
The Iranian chief executive further warned that unilateralism continues plotting to destabilize countries, hinder their progress, and block convergence among independent nations.
"This important [issue] indicates that convergence and security in Asia are not compatible with the interests of hegemonic countries and any attempt to destabilize independent nations has goals and consequences beyond national geographies, and in fact, aims to target the stability and prosperity of regional countries," he said.
Speaking to reporters on Wednesday before leaving Tehran, Raeisi emphasized that active cooperation with regional and trans-regional organizations is a key part of his administration's foreign policy.
"Cooperation with these organizations is a good opportunity and can strengthen convergence, neighborliness and multilateralism," he said, adding that cooperation with organizations such as CICA can provide an opportunity for Iran to make use of Asia's economic infrastructure.
CICA is defined as a multi-national forum for enhancing cooperation towards promoting peace, security, and stability in Asia and is based on the recognition that there is a close link between peace, security, and stability in Asia and in the rest of the world.