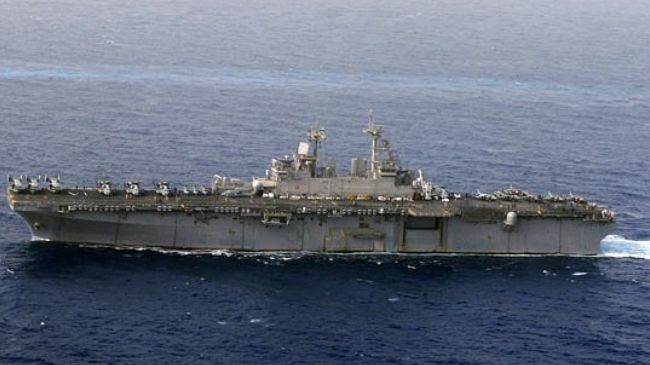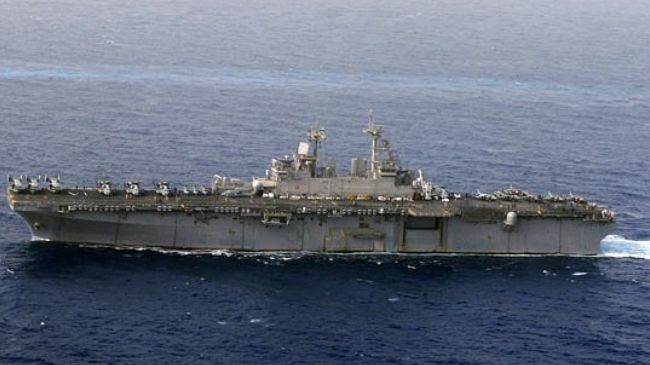 Indian security officials have reportedly arrested 35 crew members of a US ship detained last week for illegally carrying weapons into the South Asian country's territorial waters.
India's coastguard entered the ship, docked at a port in the southern state of Tamil Nadu since last week, and arrested the ten crew members and 25 security guards, in an early morning operation on Friday, an unnamed intelligence official told Times of India.
The vessel was stopped and detained off the coast of Tamil Nadu on October 12 after Indian security officials discovered a huge cache of weapons and ammunition on board.
According to the report, 33 of the arrested were taken to a local police station for interrogation while two of the men were left on board to do maintenance work.
Indian officials say the crew could not provide proper documents authorizing the vessel to carry weapons and ammunition.
The report further said as many as 31 assault rifles and over 5,000 rounds of ammunition were seized in the vessel. The arrested crews also include nationals from Britain, Estonia, India and Ukraine.
The ship, dubbed MV Seaman Guard Ohio, is owned by a private US-based security firm and is registered in Sierra Leone.
Analysts say the arrests would be legal if the ship was within Indian waters without permission.
India's Deputy National Security Advisor Nehchal Sandhu said the police would drop its investigations if it was determined the vessel had been outside of Indian waters.
"You have to understand that our territorial waters extend up to 12 nautical miles," Indian media quoted Sandhu as saying. "Anything that happens beyond that is not within the realm of our control."