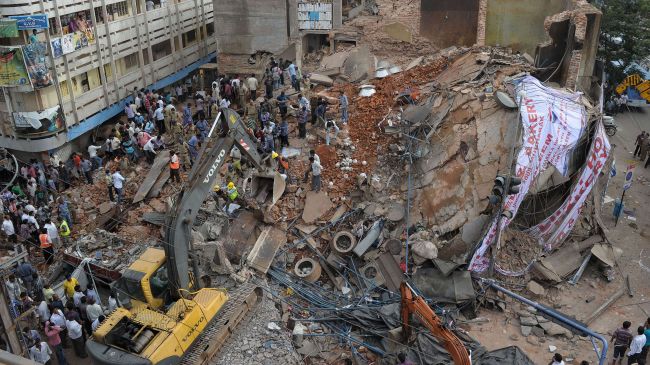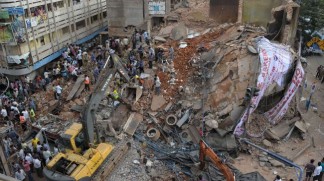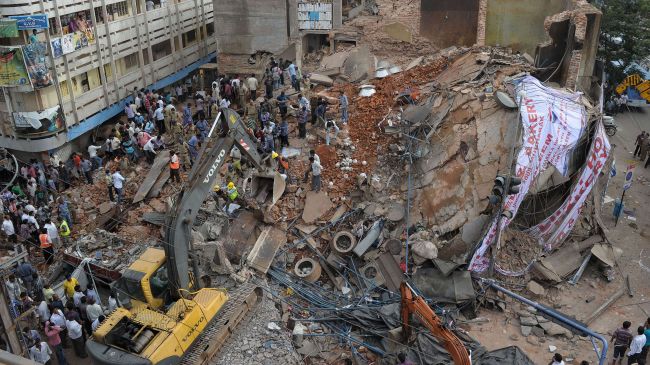 At least 12 people have been killed and 16 others wounded after a two-story hotel collapsed in India's southern city of Secunderabad, police say.
The fatal incident took place on Monday in Andhra Pradesh State, prompting rescue workers to rush to the scene to save those who were still trapped under the rubble.
"Twelve people have been found dead so far after City Light Hotel collapsed early this morning. We are still trying to clear the rubble and rescue anyone alive," local police official K. Satyanarayana said.
At least five people are said to have suffered serious injuries in the collapse.
Local police official B. Surender said some 25 people were working at the hotel, when a kitchen wall came crashing down and caused a bigger collapse.
"The building was very old and the walls showed cracks, according to people working nearby," Surender added.
The incident was the latest in a series of deadly building collapses in India in recent months.
On June 21, at least 10 people, including a newborn and a small boy, were killed when an apartment block collapsed on the outskirts of the Indian city of Mumbai.
On June 10, the collapse of a four-story building in central Mumbai claimed the lives of at least five people. Six people were also injured.
Building collapses are common in India due to substandard materials and inadequate supervision in constructing multistory structures.
In April, collapse of an eight-story building constructed illegally on the Mumbai suburb of Thane killed 74 people.