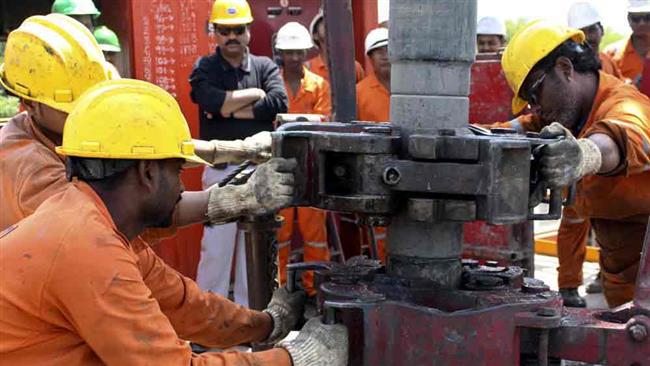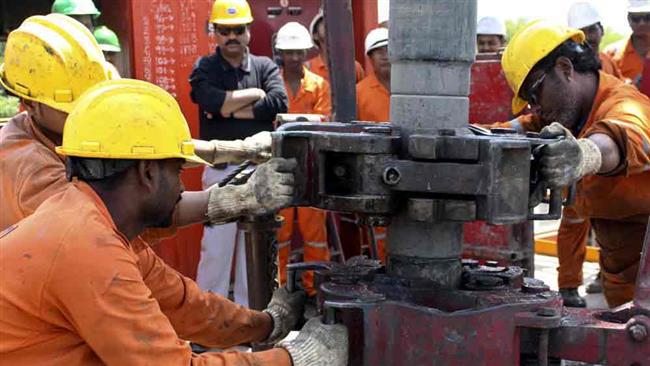 India has conveyed its fresh interest in oil and exploration projects in Iran after Tehran cancelled major concessions due to New Delhi's foot-dragging.
Indian media quoted Minister of State for Petroleum and Natural Gas Dharmendra Pradhan as saying that "commercial discussions are an ongoing process and we have given clear indications to Iran" about their interest.
Pradhan met his Iranian counterpart Bijan Zangeneh at the OPEC international seminar in Vienna this month and "discussed Indian involvement in exploration and production projects in Iran and the possibility of building a gas pipeline from Iran to India through various routes", the Hindu Business Line reported.
The paper said ONGC Videsh Ltd was currently discussing its interest in the Farsi offshore block with Iranian authorities. The Farsi block is situated in Persian Gulf waters and comprises the Binaloud oil field as well as the Farzad B gas field.
The National Iranian Oil Company (NIOC) signed a $5 billion deal with ONGC in 2002 for development of Farsi but cancelled it in March 2013 after the state-run Indian consortium dragged its feet on operating the project.
ONGC had won the project on the exceptional term of production sharing.
The Farsi block is estimated to hold 508 billion cubic meters (bcm) of natural gas, 3.5 billion barrels of heavy crude and 212 million barrels of gas condensates.
India has gone slow on commercial ties with Iran under US pressures. Earlier this year, local refiners like Mangalore Refinery and Petrochemicals were "informally asked" by the Indian government to cut purchases from Iran.
On Sunday, Pradhan was quoted as saying India is ready to boost Iranian crude oil imports if sanctions are lifted against the Persian Gulf nation.
Last month, Indian media said Steel Authority of India (SAIL) had to cut its price of rail tracks meant for Iran Railways (IRIR) after Tehran threatened to walk out of the contract.
Government spokesman Mohammad Baqer Nobakht said India owes Iran $8.8 billion blocked in a bank account under the sanctions regime.