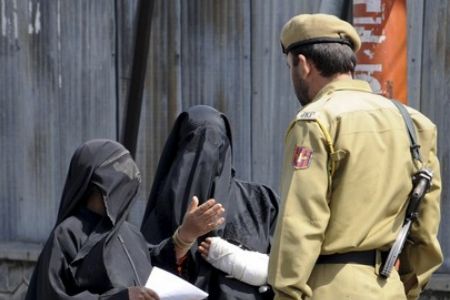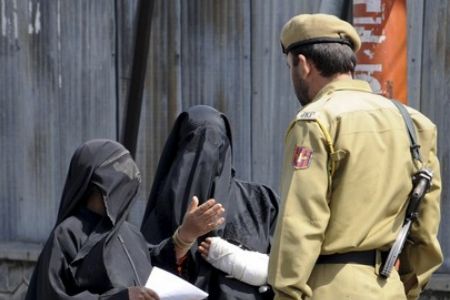 New Delhi has deployed hundreds of additional troops to Indian-administered Kashmir in a bid to quell deadly protests in the disputed Himalayan region.
The deployment comes after troops once again fired on pro-independence protesters, killing two and injuring 16 on Friday.
Security forces say they had to resort force to disperse stone-throwing protesters in the central Budgam district, a Press TV correspondent reported.
Kashmir residents defied the curfew in Srinagar and other major towns, pelting security forces with stones.
Kashmiris say the curfew, which has been in place for six consecutive days, has prevented them from getting food and other necessities.
Top separatist leader, Seyyed Ali Geelani, has called on people to block Indian army camps with sit-in protests.
"I have urged people to stage peaceful sit-in protests in front of army and security force camps in Kashmir," Geelani told reporters in Srinagar on Thursday.
Since early June, violent street protests and crackdowns have left nearly 100 people dead.
New Delhi has been repeatedly criticized for resorting to force rather than finding a diplomatic solution to the issue.
Pakistan has accused India of "brutality" and condemned its deadly crackdown on protestors.
"Pakistan strongly condemns the brutality and the blatant use of force by Indian security forces," said Foreign Minister Shah Mehmood Qureshi.
Both Islamabad and New Delhi claim the region in full, but rule over parts of it and have fought two wars over Kashmir.