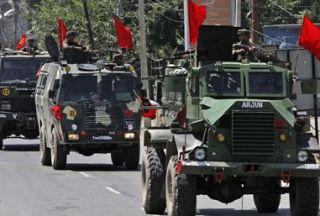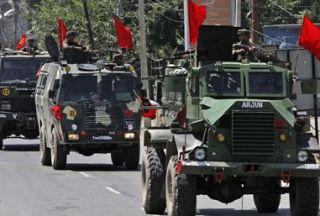 Indian security forces have extended a curfew in new parts of the Indian-controlled Kashmir to quell large anti-India rule protests.
Indian police continued to patrol the streets in the summer capital Srinagar to prevent further protests.
Srinagar has been under curfew over the past three days and the army is moving in to take control.
Indian authorities have told civilians to stay indoors. They say there will be restrictions on all public movement, and that the army will remain in the area until the situation improves.
"It is important that people do not come into the street and start stone pelting," Indian Home Minister Palaniappan Chidambaram said.
However, separatist leaders say military measures can not break the will of the people.
Street protests were sparked by the death of a teenager killed in mid-June when Indian police fired teargas shells during an anti-India demonstration.
The killing of at least a dozen civilians in just over three weeks has angered Kashmiris, triggering major anti-India protests across the Himalayan valley.
India and Pakistan both claim full control over Kashmir but rule the territory only in part. The dispute has led to two wars between the two countries.
Tens of thousands of people have been killed in Kashmir since anger against the Indian rule turned into rebellion back in 1989.