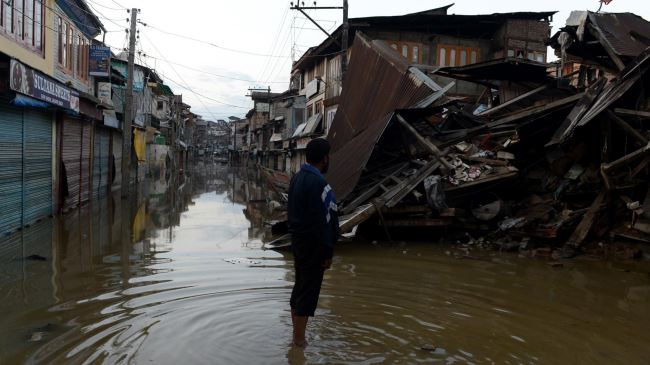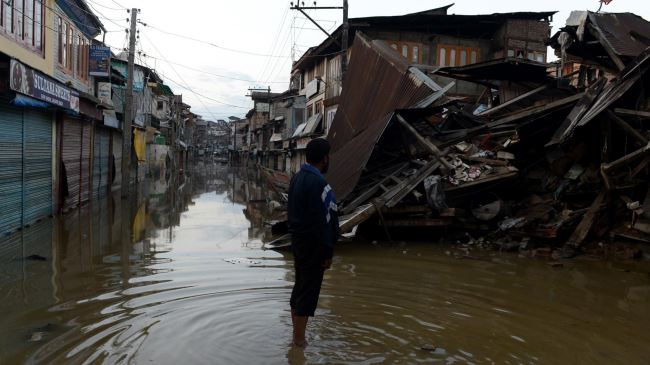 The death toll from flash floods and landslides in the northeastern part of India has risen to 73.
Indian officials said on Wednesday that flash floods and landslides in the northern state of Meghalaya has caused a lot of damage and claimed the lives of many people.
"So far, 35 people have died in separate cases of drowning and landslides in the last two days with more than 20 more still missing," said the chief minister of Meghalaya, Mukul Sangma.
"We have put the entire region on a state of maximum alert," he further noted.
Police in the neighboring state of Assam also said 38 Indian people were killed due to heavy rain and landslides. The city of Guwahati in the state was reportedly hit hardest.
"Five people have died in Guwahati alone in separate incidents of mudslides and electrocution after neck-deep floodwaters submerged localities," Anga Mathu, a district magistrate, said.
Hundreds of thousands of people in both states have been forced out of their homes in the flood-hit areas and rescue workers are reportedly struggling to reach homes cut off by the rising waters.
Officials on Tuesday said that in Guwahati army troops and federal workers were seeking to save those trapped and army helicopters were on standby.
Heavy flooding claimed at least 11 lives in Guwahati in June.
Earlier in September, over 270 people died in Indian-administered Kashmir when monsoon floods inundated the Himalayan region which is claimed by both India and Pakistan in full. However, each only has control over a section of the territory.
An Iranian delegation has visited the flood-hit areas to assess the situation and provide support to the people in the disaster zone.