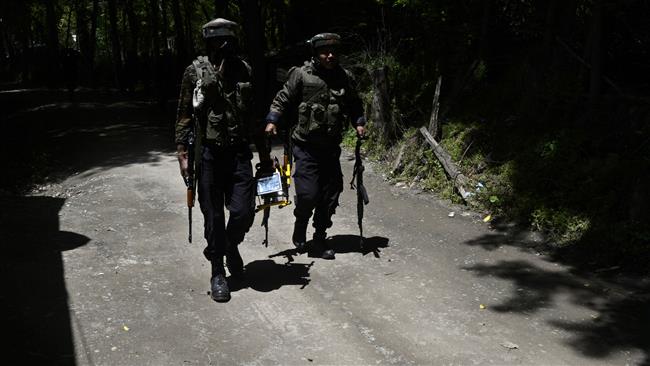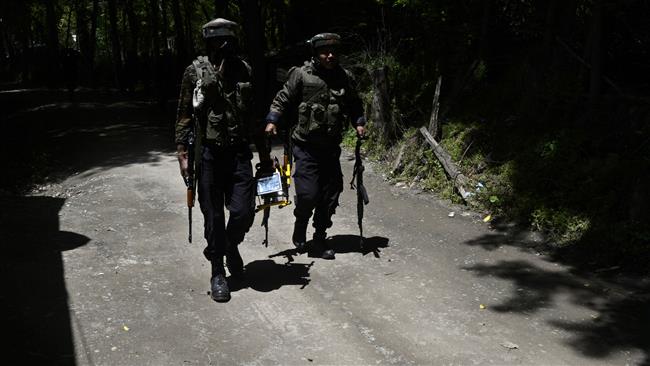 Indian authorities have imposed a curfew in Indian-administered Kashmir on the first day of the Islamic holy fasting month of Ramadan.
The lockdown in the mainly Muslim region on Sunday was, however, defied at night by thousands of people who attended the funeral of a top pro-independence commander, Sabzar Ahmad Bhat, who had been shot dead by government forces earlier.
"Restrictions have been put in place in some areas to maintain law and order," police chief Shesh Pal Vaid told media.
The curfew followed widespread violence on Saturday over the killing of Bhat.
Government forces in riot gear set up barricades in the main city, Srinagar, and other towns in southern Kashmir to prevent people from reaching Bhat's funeral in his hometown.
Authorities also shut down internet and mobile services on Saturday just hours after a month-long ban on 22 social media sites like Facebook and Twitter ended.
Bhat, who was the head of the Hizbul Mujahideen militant group, and a 16-year-old associate were killed by government forces in Tral area.
Last year, Bhat had been chosen as the pro-independence force's top commander after former commander Burhan Wani was killed, triggering months of anti-India protests which left scores of people dead.
Anti-India sentiments are high in Kashmir. The region has been divided between India and Pakistan but is claimed in full by both since 1947, when the two partitioned and gained independence from Britain.
India and Pakistan have fought three wars over Kashmir.
India has deployed about 500,000 soldiers in its portion of the disputed region, where various pro-independence groups have for decades been fighting for either independence or a merger with Pakistan.