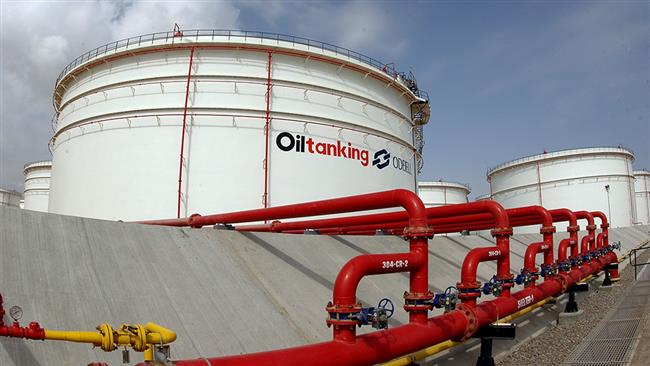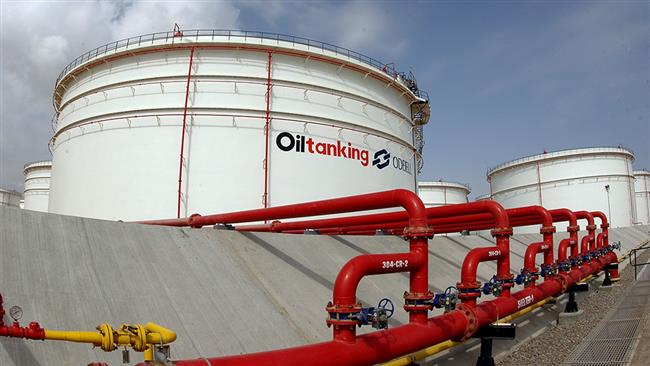 Indian Oil Minister Dharmendra Pradhan is likely to discuss Iran's access to oil storage facilities in South India during his visit to Tehran next month, a report says. 
Pradhan is planned to visit Iran on April 6 for the first trip by an Indian minister since Western sanctions were lifted on the Islamic Republic.
A senior Indian Oil Ministry official, quoted by Kolkata-based daily The Telegraph, indicated interest in the arrangement.
"West Asia has been a major source of crude for the country and India had friendly ties with Iran even when sanctions were imposed by the Western nations," the unnamed official said.
The underground oil storage facilities in South India at Visakhapatnam, Mangalore and Padur in Karnataka have evinced interest from West Asian countries, including the UAE, Kuwait and Saudi Arabia, the paper said.
India, currently using almost four million barrels of oil per day, is expected to consume another million barrels a day by 2021 on the back of strong economic growth, according to the International Energy Agency.
Iran, meanwhile, is targeting India – where demand for crude is growing faster than other Asian countries – as well as old partners in Europe for stepped-up shipment of its crude oil following the lifting of sanctions.
Iranian officials have reportedly said the country hoped to raise its exports to India by 200,000 barrels per day, up from the 260,000 bpd currently shipped under an arrangement reached during years of sanctions.
Indian refiners have said they were keen to import more from Iran, as demand for fuel soars at a rate faster than that in China.
Those refiners have a debt of about $6 billion from previous oil purchases from Iran which they have to settle yet, with the issue expected to be brought up during Pradhan's visit to Tehran.
The minister is also expected to discuss multiple trade and investment opportunities in Iran.
India is keen to invest in Iran's infrastructure such as ports and petrochemical plants. The country is also eager to develop the Farzad-B gas field in the Persian Gulf.
Storage problems
For Iran, access to oil storage facilities carries high significance as the country is ramping up production to regain its market share.
Since mid-January, the country has sold 14 million barrels of oil to Europe, according to a Petroleum Ministry statement but it is still way off the mark at 800,000 barrels a day which Iran exported to the continent in 2012 when the EU imposed sanctions on Tehran.
Iran's plans have been complicated by a delay in regaining access to storage facilities in Egypt. Tehran is waiting for a go-ahead from Cairo to resume oil shipments through the SUMED pipeline and the Suez Canal.
Last November, Petroleum Minister Tarek El Molla said Egypt looked to Iran's ramp-up of oil production which could boost the Arab nation's proceeds from transit of crude.
However, Egypt owns half the pipeline and the other half is owned by Kuwait, the UAE, Qatar and Saudi Arabia which are refusing to make room for Iran as Tehran is trying to return to pre-sanction production levels.
Egypt's port of Sidi Kerir on the Mediterranean coast reportedly accounted for 200,000 bpd of Iranian oil supplies to Europe before sanctions were imposed on the Islamic Republic.