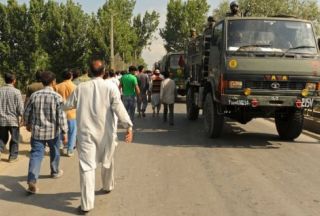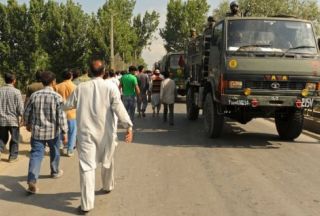 Indian authorities have re-imposed a curfew in parts of Kashmir following clashes between protesters and security forces in the volatile valley.
The curfew was relaxed on Friday night in order to allow people to celebrate a major Muslim festival.
However, clashes erupted in several districts of Kashmir's summer capital of Srinagar while thousands were marching in the streets.
Srinagar police said tear gas was fired to disperse rock-throwing demonstrators.
The curfew has been in place for the past four days.
Indian-administered Kashmir has been the scene of daily street protests for almost a month. Fourteen civilians have been killed in clashes between protesters and security forces over the past month.
India and Pakistan both claim full control over Kashmir but rule the territory only in part. The dispute has led to two wars between the two countries.
Tens of thousands of people have been killed in Kashmir since rage against the Indian rule turned into rebellion back in 1989.