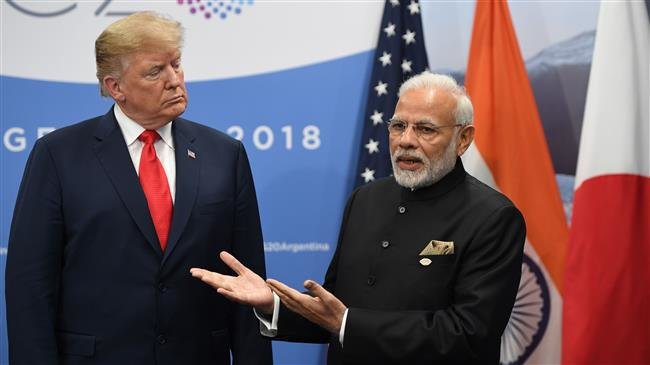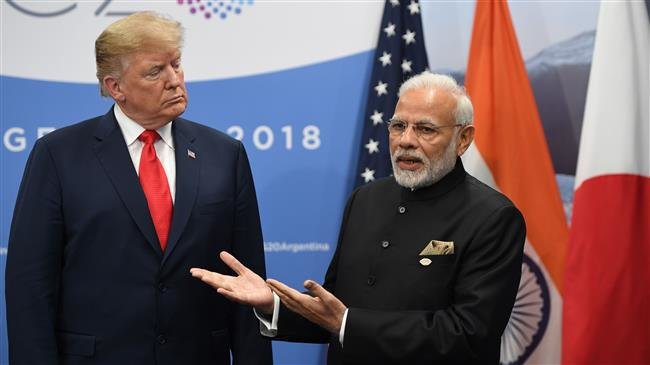 India has reacted to US President Donald Trump's derisive remarks about New Delhi's projects in Afghanistan, saying Prime Minister Narendra Modi's government "plays a significant role as a development partner" to Kabul.
Trump on Wednesday undermined New Delhi's efforts in Afghanistan, saying "That's like five hours of what we spend," in the country.
The president said he got along very well with India prime minister but that Modi was "constantly telling me he built a library in Afghanistan."
"And we are supposed to say, 'oh, thank you for the library'. I don't know who is using it in Afghanistan," Trump said.
As the "largest donor in the region," India has helped with infrastructure projects, humanitarian assistance and economic development, said a statement from government sources in New Delhi.
"India plays a significant role as a development partner," in Afghanistan, with projects aimed at achieving "a tangible improvement in the lives of its people," it added.
The ruling Bharatiya Janata Party (BJP) condemned Trump's remarks, saying, "We are building lives, for which the Afghan people thank us, no matter what others do or don't."
"May be Trump should know that while he is decrying every other help in Afghanistan, India has been building not only libraries, but roads, dams, schools and even parliament building," BJP general secretary, Ram Madhav, said on Twitter.
Trump's remarks have also prompted response from India's main opposition Congress, which said India did not "need sermons from the US on Afghanistan."
Senior Congress leader Ahmed Patel called Trump's remarks as "completely unacceptable," urging Prime Minister Modi to firmly respond.
India has asserted that its projects worth $3b in Afghanistan speaks for itself and has regretted the ignorance of American officials after President Donald Trump mocked PM Narendra Modi over the utility of Delhi sponsored "library" in the landlocked country.
India's projects in Afghanistan include a 218-kilometre road, a dam providing irrigation to farmers as well as training programs for more than 3,500 Afghans in India.
The Afghan government has not responded to Trump's remarks.
Trump has recently said that Russia, Pakistan and India should be intervening in Afghanistan, not the US.
"Why are we there 6,000 miles away?" he said.
The US invaded Afghanistan seventeen years ago to oust the Taliban. The militant group's five-year rule over at least three quarters of Afghanistan came to an end in the wake of the invasion in 2001, but it continues to flex its muscles against the government and the US-led foreign troops remaining on Afghan soil.
The Taliban have strengthened their grip over the past three years, with the government in Kabul controlling just 56 percent of the country, down from 72 percent in 2015, a recent US government report showed.
Taking advantage of the chaos, the Takfiri Daesh terror group has also established a foothold in the war-torn country.
Having failed to end the militancy campaign, Washington has over the past months stepped up its political efforts to secure a truce with Taliban. The US currently has some 14,000 troops in Afghanistan.