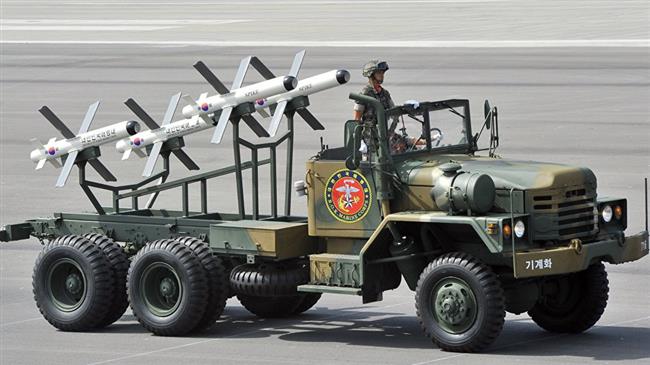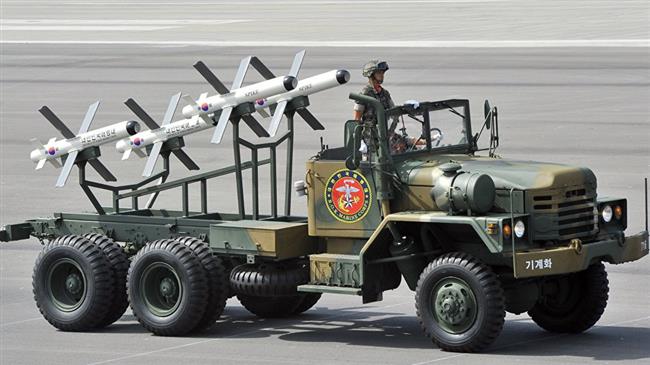 India is reportedly set to buy a batch of anti-tank guided missiles from Israel in a bid to boost its military capabilities against arch-rival Pakistan.
Indian government is likely to soon finalize with Israel purchase of a batch of Spike anti-tank guided missiles (ATGMs), which would significantly enhance its anti-tank capability against Islamabad, according to news reported on Times of India on Friday.
The report quoted an unnamed source as saying the anti-tank Spike missiles would be used as a "stop-gap" measure before the India's Defense Research and Development Organization (DRDO) could come up with an indigenous anti-tank missile of its own within the next three years.
The purchase proposal is at an advanced stage and is awaiting New Delhi's approval, the source said, without revealing any details.
The order for the anti-tank guided missile, made by Israeli firm Rafael Advanced Defense Systems Ltd., could be placed this year to meet the Indian army's urgent requirements, according to the source.
A Rafael spokesman confirmed that a potential deal was under discussion with New Delhi, but declined to comment further until any signing was done.
The decision was made months after the Indian government scrapped a previously negotiated deal to buy 500-million-dollar worth of Spike missiles.
However, Israeli Prime Minister Benjamin Netanyahu said the deal was "back on" after the meeting with his Indian counterpart Narendra Modi during his visit to New Delhi in January.
zionist prime minister starts a six-day-long tour of India, a major buyer of Tel Aviv's arms, as controversy bubbles away over the regime's arms sales in Asia.
Days after the visit, Tel Aviv said India would buy the ATGMs and that the final details and scope of the deal were being worked out.
The Indian government, however, once again annulled the contract after the DRDO promised to develop an indigenous anti-tank missile to meet the army requirement of over 8,000 anti-tank missiles by 2021.
India and Pakistan have been locked in dispute over the Kashmir region since they became independent in 1947, with the two nuclear-armed rivals having fought three wars over it.
New Delhi has deployed some 500,000 soldiers to the disputed region to further "boost the security" of the borderline amid its crackdown on pro-independence Kashmiris in its share of the region, where anti-India sentiments are high.
Cross-border frictions have recently flared up between troops from the two neighbors along the disputed de facto border in Kashmir. The two sides have accused each other of provocation.
New Delhi and Islamabad both claim the region in full, but rule parts of it. Pakistan administers one-third of Kashmir, with the remaining two-thirds under India's control.
Thousands of people have been killed in the unrest in Kashmir over the past two decades.