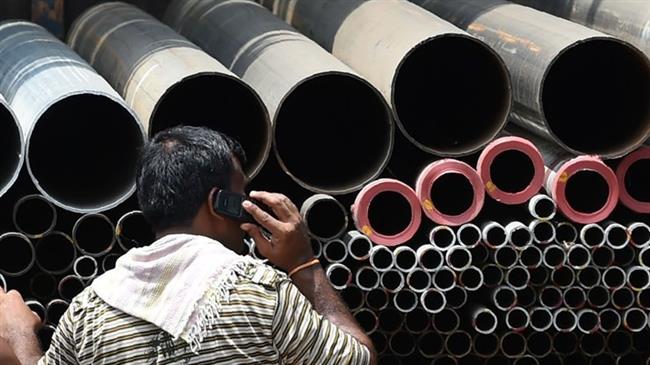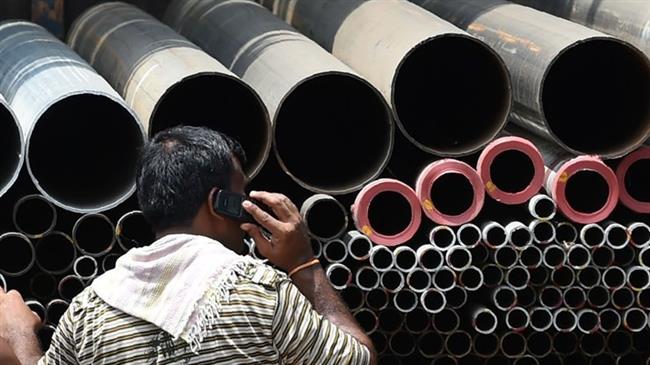 India says it will impose high duties on some goods imported from the United States next month after Washington refused to exempt New Delhi from tariff hikes on steel and aluminum.
The Indian government made the announcement on Saturday, saying the retaliatory tariffs are scheduled to take effect on September 18 and will be levied on US products including almonds, walnuts and apples.
India, the world's biggest buyer of US almonds, decided in June to increase import duties on the commodity by 20 percent, joining the European Union and China in retaliating against Trump's tariff hikes on steel and aluminum.
New Delhi also planned to levy a 120-percent duty on the import of walnuts.
The decision had initially been made in June to raise import tax from the US by August 4 but was later delayed.
India has proposed retaliatory import duties of up to 100% to be levied from June onwards on a list of American goods in what appears to be a tit-for-tat policy against Washington's increased tariffs on steel and aluminum.
India had formally communicated to the World Trade Organization (WTO) that it would be levying higher duties on 20 items imported from the US if the administration of US President Donald Trump failed to roll back high tariffs on steel and aluminum.
On March 9, the US imposed a 25% tariff on steel imports and 10% tariff on aluminum, while excluding Canada and Mexico. Due to the increased duty, around $1.5 billion worth of India's exports of aluminum and steel products have been affected.
Trade differences between India and the United States have been rising since Trump assumed office. The US president is now pressing New Delhi to ease trade barriers in order to reduce the $31 billion deficit with India. Bilateral trade rose to $115 billion in 2016.
To resolve the issue amicably, India has proposed to buy petroleum products from the US to help narrow the trade deficit.
Officials from New Delhi and Washington, including US Secretary of State Mike Pompeo and Defense Secretary Jim Mattis, are scheduled to meet with their Indian counterparts next month.
Washington is also locked in a trade dispute with India's neighbor, China. It imposed 25 percent duties on $34 billion of imports from the country in early July, as a first step in a possible series of increases that Trump says could affect up to $550 in Chinese imports.
Beijing, for its part, announced that its tit-for-tat duties had taken effect on $34 billion of US goods that included soybeans and electric vehicles. It also blasted American unilateralism and filed a complaint with the WTO against the new US-proposed tariffs.
China warned the US that it would have no choice but to take "necessary countermeasures" against Washington.