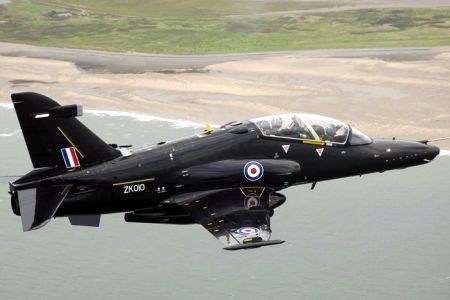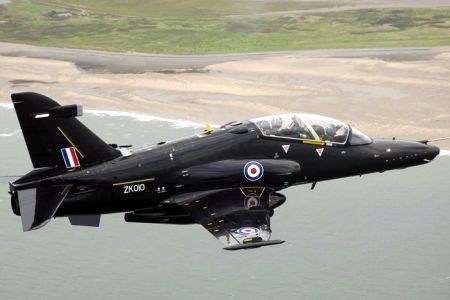 India and Britain have signed a $1.1 billion deal to supply the Indian Air Force and Navy 57 more Hawk Advanced Jet Trainer aircraft.
David Cameron, on his first visit to India after becoming British prime minister in May, called for a new "enhanced relationship" between New Delhi and London.
The deal was signed in Bangalore by Hindustan Aeronautics Limited (HAL) and British defense manufacturer BAE Systems for the supply of 57 Hawks for the Indian Air Force and the Indian Navy.
BAE's Guy Griffiths said BAE will supply the design and also the equipment which will be assembled in India by HAL personnel over the course of the next three or four years.
India had signed an earlier agreement to buy 66 Hawk Trainers in 2004. The first 24 of those aircraft were supplied directly, while the next 42 will be assembled in India, Griffiths stated.
Cameron, who began his visit in the southern city of Bangalore, also visited the headquarters of the high-tech company Infosys in Bangalore.
Cameron said his main mission is to make use of the business opportunities offered by the Indian economy. His center-right coalition government is keen on promoting economic and financial cooperation with India, which is one of the biggest defense markets in the world.
Cameron brought six ministers and more than 30 senior executives from top UK firms with him to boost trade with Asia's third-largest economy.
Earlier, Britain announced it was prepared to export its civilian nuclear technology to India, in line with the stances taken by the United States, Russia, and France.
Later on Wednesday, Cameron arrived in the capital New Delhi, where he is expected to hold talks on Thursday with Prime Minister Manmohan Singh. The two leaders will sign a cultural agreement and seal a round of trade deals.