India
Indian anti-islamic regime forces attack mourning Muslims in Kashmir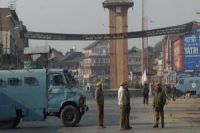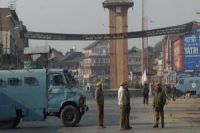 Indian police and military soldiers have attacked hundreds of Muslims attending religious processions marking Muharram in Indian-administered Kashmir.
Authorities put the entire capital city of Srinagar under curfew on Wednesday in order to prevent gatherings marking Tasua, the ninth day of the month of Muharram during which devotes of Ahl al-Bayt (AS) mourn the martyrdom of Imam Husain (AS).
According to two officers, who spoke on condition of anonymity, the scuffles broke out after police and security forces tried to disperse the marchers by using batons and firing tear gas.
During the clashes, the police arrested at least a dozen people, though no casualties were reported.
This comes as many religious and political groups condemned the imposition of curfew as "interference with faith."
Large gatherings have been prohibited in Indian-administered Kashmir for years since an insurgency broke out over its independence from India.